Sponsored
Celebrating the best in female entrepreneurship
This year's Powerhouse Women in Business Awards 2022 celebrated businesswomen across Carlow who are blazing a trail in their respective industries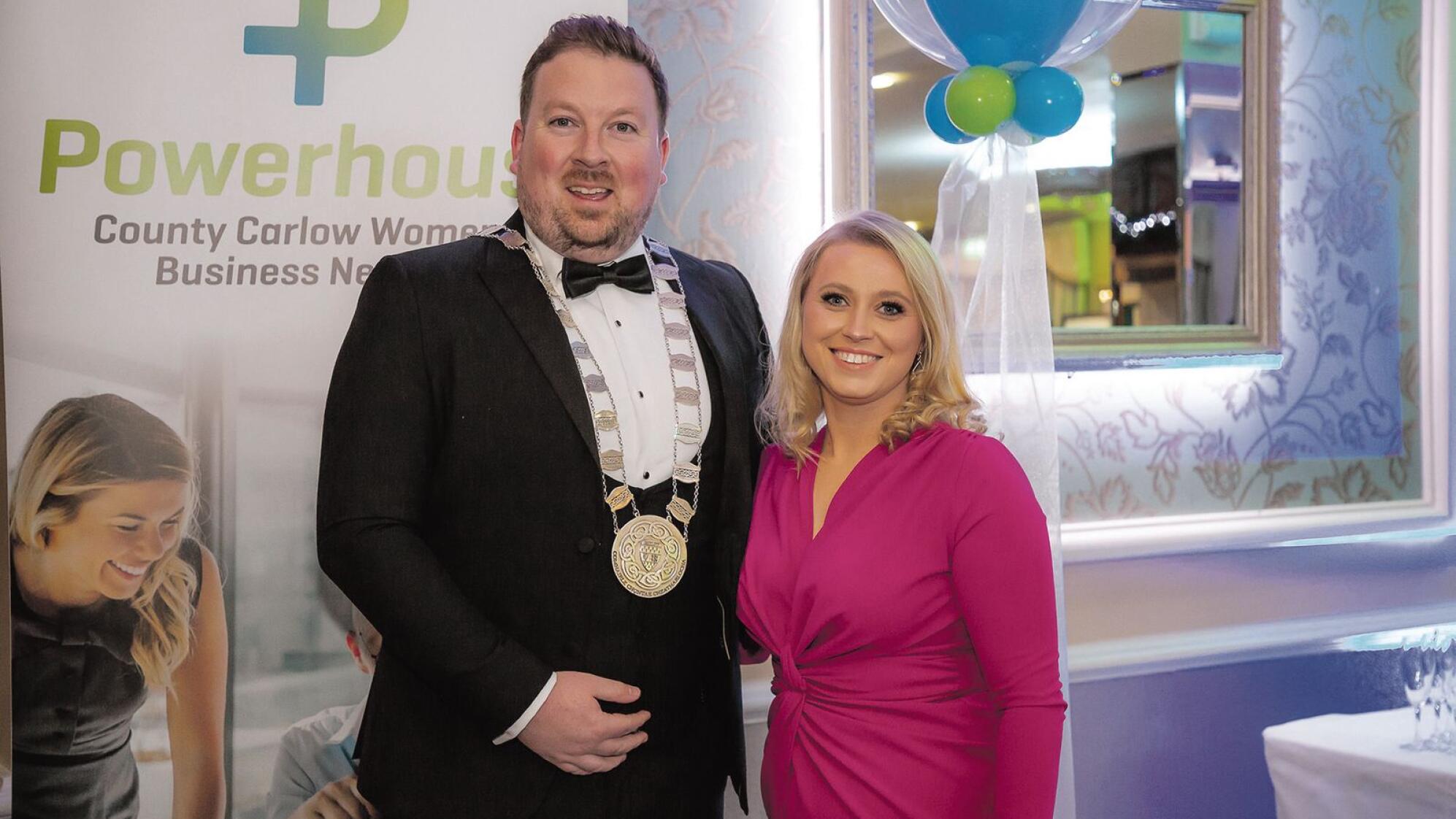 Over 130 female entrepreneurs and their supporters gathered in the Woodford Dolmen Hotel for the inaugural Powerhouse Female Enterprise Awards recently hosted by Carlow County Council's Local Enterprise Office (LEO)
Powerhouse is Carlow's Female Enterprise Network hosted by Carlow County Council's LEO and its awards ceremony was MC'd by broadcaster Síle Seoige.
The Powerhouse Women in Business Awards acknowledges and celebrates women's professional achievements. Entries were open to women in business with SMEs featuring fewer than ten staff and located in County Carlow.
Opening the awards, Cllr Brian O'Donoghue, cathaoirleach of Carlow County Council, said that promoting enterprise and economic development is very important to the council.
"Our focus on promoting female entrepreneurship is increasingly viewed as a key source of job creation and innovation and a necessary step for addressing income inequality and social exclusion," he said.
"In our view, key to growing the number of women entrepreneurs in the world is to make them known and share their success stories with others. Many younger girls find themselves unable to name even one female entrepreneur, and this needs to change.
"Role models are vital within the entrepreneurial world – they serve as powerful reminders of what has already been accomplished and what has yet to be done. These awards will help identify local heroes for the next generation."
Twenty-four finalists were shortlisted for the awards, with the nine awards being presented to:
Powerhouse – Best Newcomer/Start-up of the Year: Lucy Gernon of Powerhouse Revolution Coaching
Powerhouse – Creativity Award: Rachel Doyle of Rara Photography
Powerhouse – Digital Marketing Award: Caitriona Cullen of Cullen Nurseries
Excellence in Personal Services – Retail: Aisling Lacey of Dame & Perdy & Polly
Powerhouse – Excellence in Personal Services: Caroline Davis of Caroline Breast Care
Powerhouse – Excellence in Personal Services for Business: Norah Ryan of Barrow Consultancy and Training
Powerhouse – People's Choice Award: Obsession Bridal Wear
Powerhouse – Employee of the Year: Jodie Nolan – Obsession Bridal Wear
Powerhouse – Female Entrepreneur of the Year: Norah Ryan of Barrow Consultancy and Training
Melissa Doyle, business adviser with the Local Enterprise Office, said: "The Powerhouse Awards are a great way to showcase and promote the success of the business, attract more attention and therefore attain creditability.
"For us, the Powerhouse Network Awards event celebrates, rewards and acknowledges the determination and inspiring work from each business woman in County Carlow."
Doyle concluded by saying: "The awards event is a well-deserved celebration to recognise and acknowledge the talent and success behind each business woman in the county and what they bring to the economy."
For further information on the Powerhouse Women in Business Network, go to www.localenterprise.ie/carlow or enterprise@carlowcoco.ie