Sponsored
Celebrating incredible achievements in public sector digital transformation
The Public Sector Digital Transformation Awards were launched this year, at the Shelbourne in Dublin, to showcase the achievements of public-sector organisations across 11 categories
The inaugural Public Sector Digital Transformation Awards were held at The Shelbourne, Dublin on Thursday, October 5.
Hosted by broadcaster Ivan Yates, the awards were launched this year to recognise and celebrate excellence and innovation in the delivery of public sector digital transformation.
Attended by 300 guests, the event showcased the incredible achievements of public sector organisations and individuals who have made significant contributions to advancing digital transformation across Ireland across 11 categories. The awards provided a much-needed platform to shine the spotlight on cutting-edge technologies and innovative approaches to digital transformation that have made a real impact, improved service delivery, and enhanced citizen experiences.
The awards were judged by a panel of industry experts, including:
Carole Ann Clarke, organisation development and culture transformation consultant
Mary Cleary, secretary general, Irish Computer Society (ICS)
Siobhain Duggan, director for innovation and healthcare, GS1 Ireland
Colin McHale, sales director, EMEA
Brendan Ring, digital engagement lead, National Cyber Security Centre
Emmet Ryan, technology correspondent, Business Post
The event was organised by iQuest and the Business Post. The platinum sponsor for the evening was KPMG and category sponsors included Vodafone, The Project Foundry, Version 1, Cyberskills and Irish Computer Society.
Previous
Next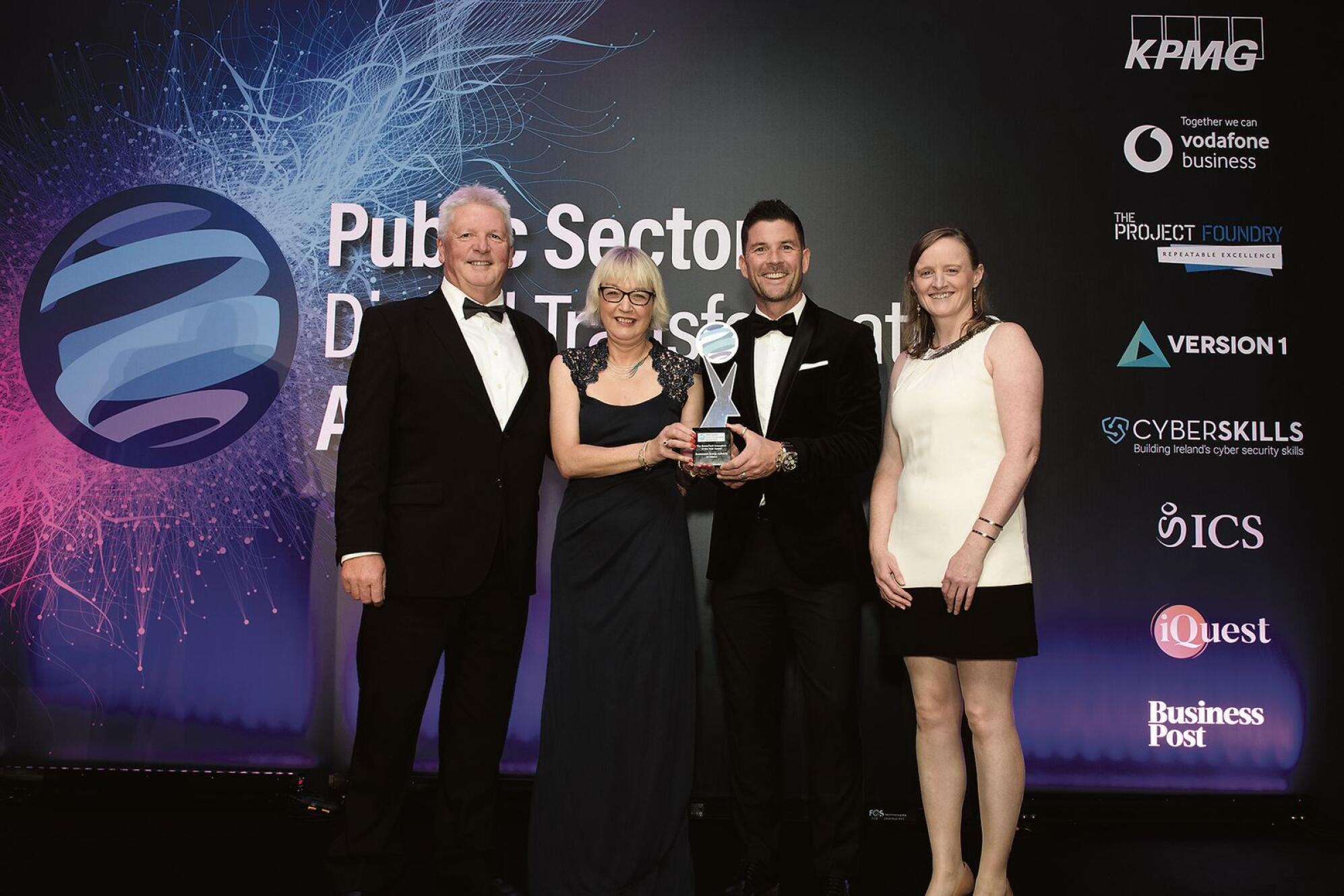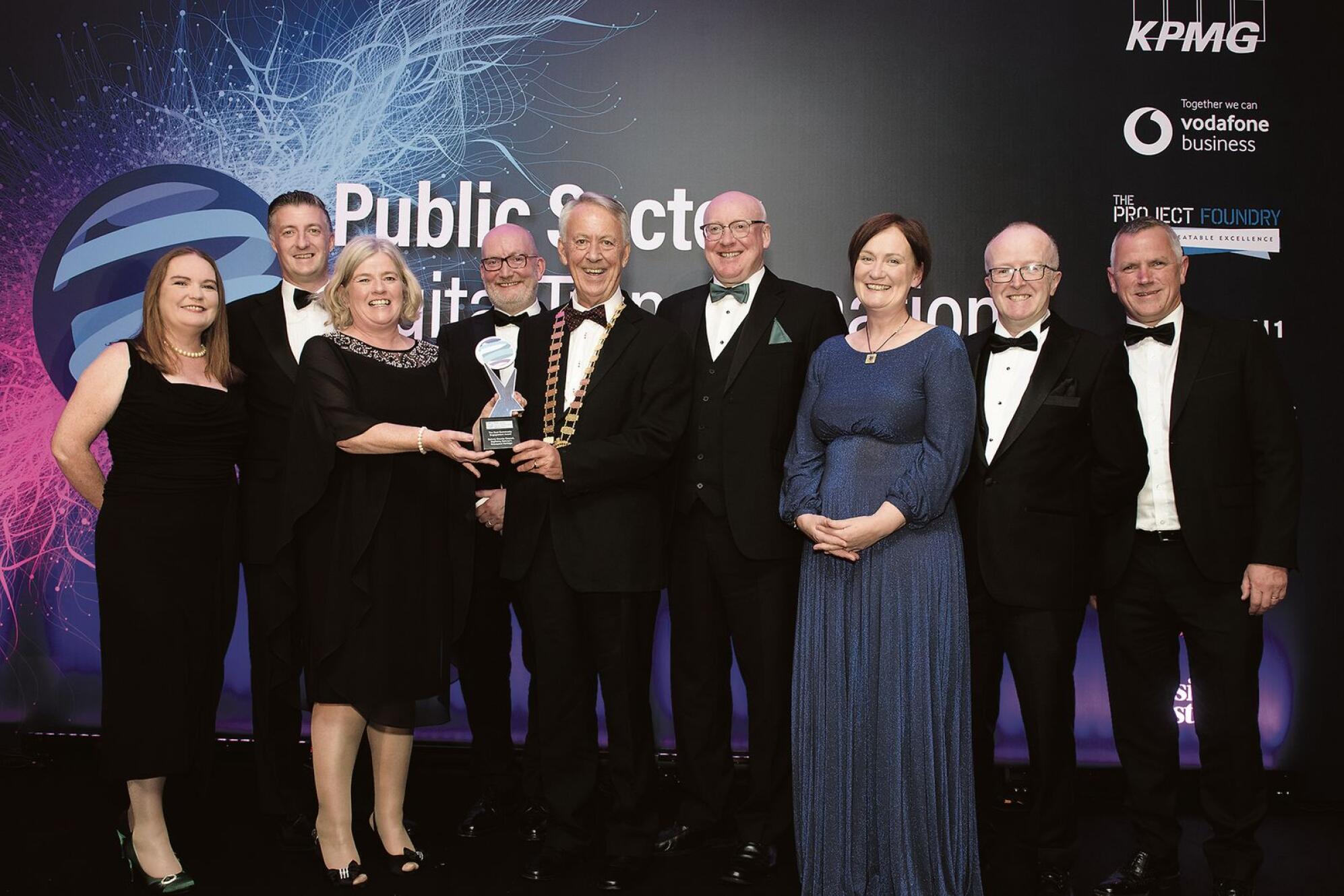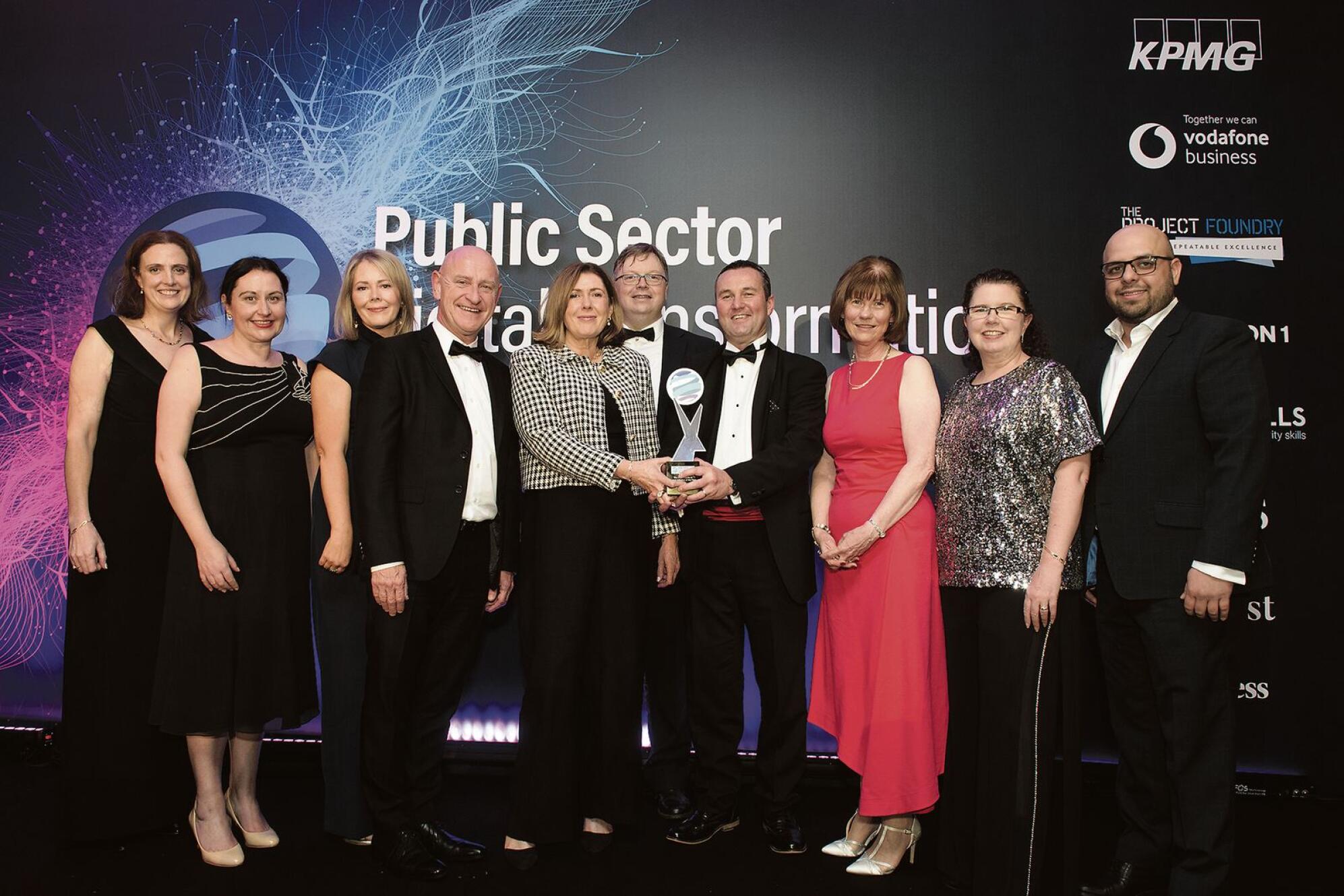 Cormac Deady, consulting partner and head of government and public sector at KPMG, said, "We are enthusiastic about acknowledging excellence and innovation in driving digital transformation within the public sector. The advancement of digitalisation within Ireland's public service is set to revolutionise interactions among citizens, businesses, and policymakers. This transformation is already helping with greater interoperability across all government and public service levels, ultimately bringing societal and economic benefits along with enhancing citizen experience. These awards provide an excellent platform to showcase the remarkable accomplishments of public sector organisations, teams, and individuals who have played a pivotal role in advancing digital transformation across Ireland."
Previous
Next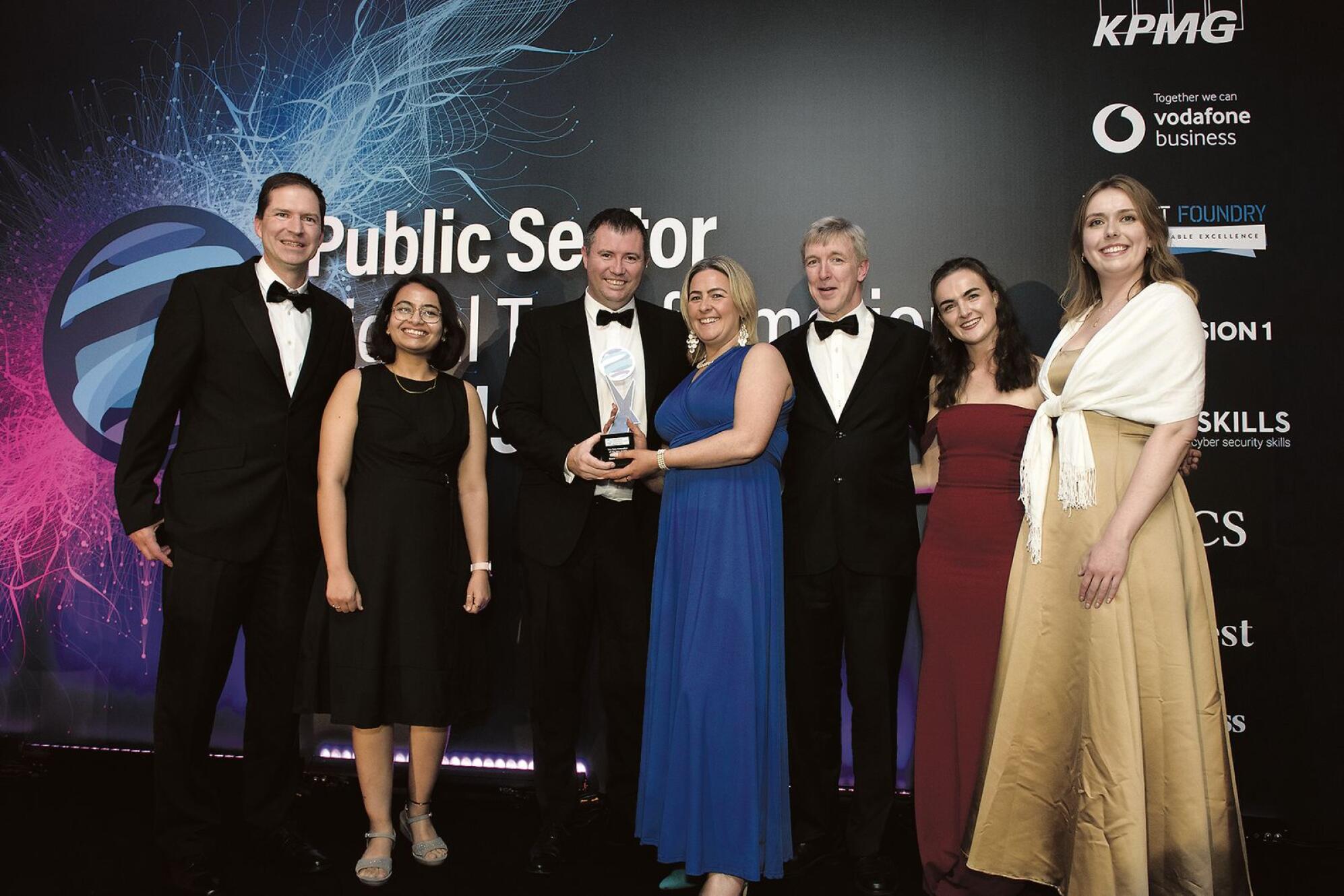 Awards and winners announced on the night included:
AI Innovation of the Year Award
Winner: University College Dublin & AI_PREMie: Saving lives of mothers and babies using AI
Best Citizen/Customer Experience Award
Winner: Pobal and the Department of Children, Equality, Disability, Integration and Youth: The National Childcare Scheme
Highly Commended: Department of Justice: Ukrainian refugee temporary permission processing
GreenTech Innovation of the Year Award
Winner: Sustainable Energy Authority of Ireland (SEAI): Retrofit Development Program
Highly Commended: Department of Agriculture Food and Marine: The National Fertiliser Database (NFD)
Best Community Engagement Award
Winner: Galway County Council: Digitising Galway's Graveyard Heritage
Digital Skills or Talent Initiative of the Year
Winner: Road Safety Authority (RSA): Road Safety Strategy Portal
Highly Commended: Health Service Executive (HSE): Navigating the Digital Healthcare Transformation: The Community Health HSE Journey to Empower Community Healthcare
HealthTech Innovation of the Year Award
Winner: Health Service Executive (HSE): National Rollout of HSE's Guided Digital Cognitive Behaviour Therapy (CBT) Service, with SilverCloud by Amwell
Excellence in Security and Privacy in Public Sector Award
Winner: Pobal: Implementation of an Information Security and Privacy Management System
Digital Leader of the Year in Public Sector
Winner: Carmel O'Hare, director of corporate services and innovation, Monaghan County Council
Data Innovation of the Year Award
Winner: Dublin City Council: Project Air View
Highly Commended: Health Service Executive: The 'Bed Utilisation App' Project
Judges Choice Award: Best Use of Advanced Technology
Winner: Defence Forces: Simulation Training with VRAI
Judges Choice Award: Best Collaboration
Winner: Cyber Security Baseline Standards & GovCore