Brexit: the moment of reckoning
In what has been a momentous week for international politics, many Brexit questions have been answered, while many important issues still require clarity. This week, more than ever, it pays to be fully informed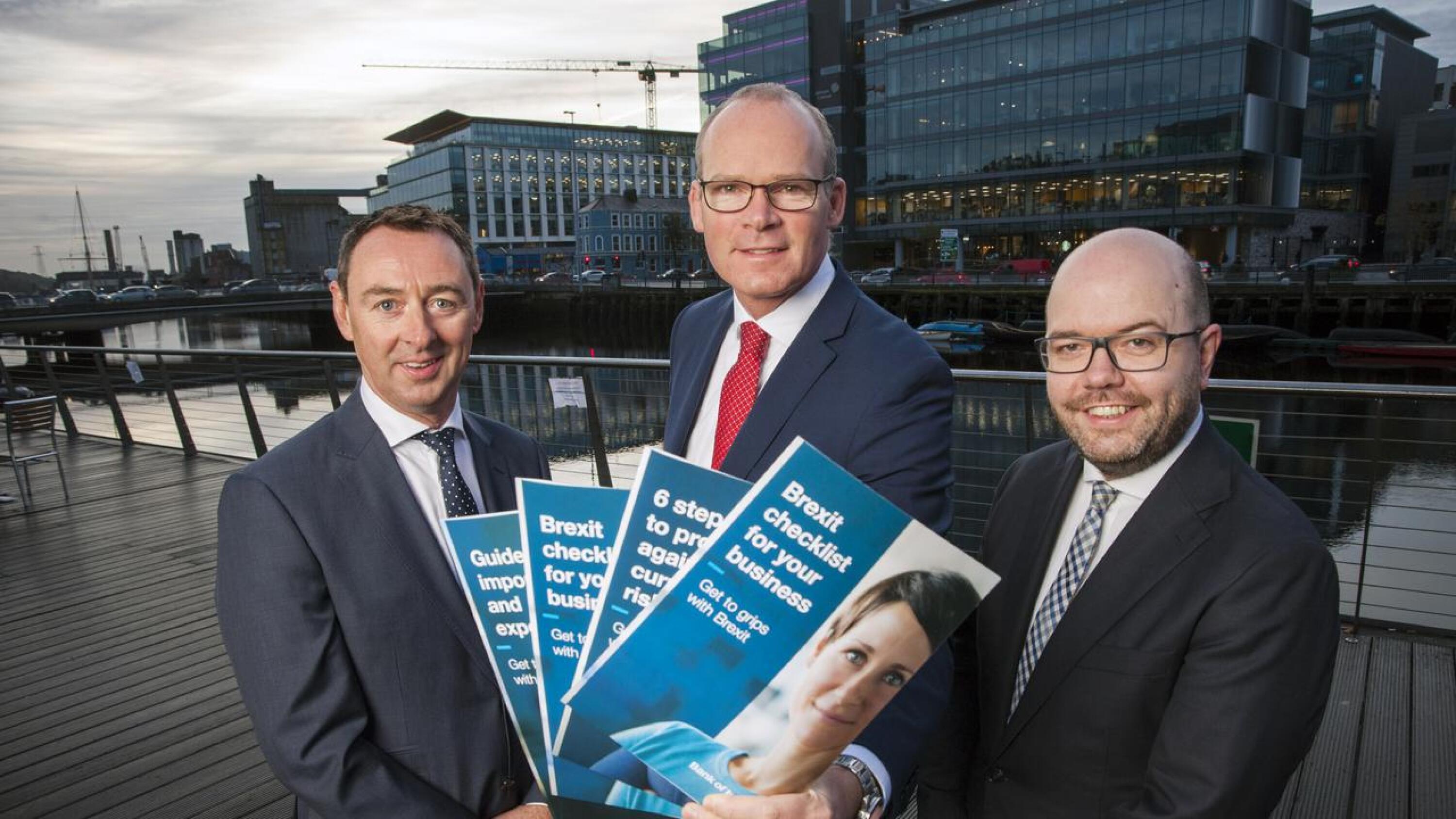 The clouds are clearing, but do further Brexit storms lie ahead? Boris Johnson has now detailed the UK's revised Brexit plans to the EU, and a deal has been agreed with all the 27 member states. The fate of the Brexit deal currently lies in the House of Commons and now is the time for business decision makers to ensure they are fully informed, and adequately equipped to face the seismic impacts attached to Britain's exit from the EU.
The pressing issues
There are a number of issues relating to VAT, customs & excise, supply chain, routes to market and currency exposure that remain live considerations business owners must get to grips with. A useful support is Bank of Ireland's 'Brexit checklist for your business', which breaks down key areas of potential impact and highlights that market diversification opportunities remain within the Brexit matrix.
Importers and exporters
Bank of Ireland has also prepared a specific guide to assist importers and exporters as a transition period between the UK and the EU appears increasingly likely. While many companies continue to adopt a wait-and-see approach, there are a number of steps which can be taken in advance to help protect against the interruption of supply chains.
The 'Guide for for importers and exporters' discusses the importance of elements such as Economic Operator Registration and Identification (EORI), customs declarations, customs duties, VAT and Excise.
Currency conundrums
The currency markets have been the area where Brexit's effect has been most keenly felt, thus far. Sterling hedging was the first reactive step for many firms, and the fate of the Pound will likely continue to be a principal focus for financial markets.
Bank of Ireland's "6 steps to protect against currency risk" guide will help you understand and quantify the sterling risk your business is exposed to if you routinely import from the UK. Deciding how much risk your business can tolerate may lead you to make further decisions around currency policy and building risk into the price of your products or services. Planning around currency risk and taking proactive steps to manage it will enable you to budget and forecast with some certainty, and avail of attractive foreign exchange rates.
For more information and to download Brexit guides for your business, visit the Bank of Ireland Brexit Hub atwww.bankofireland.com/brexit or speak to your local advisor.
Bank of Ireland is regulated by the Central Bank of Ireland
South Coast Logistics: turning uncertainty into opportunity
With the support of Bank of Ireland, South Coast Logistics has solved a Brexit problem and opened up new possibilities
South Coast Logistics (SCL) is a Fermoy-headquartered family business, now run by the second generation. Commercial director Richie O'Flynn says the business, founded in 1975 by his father, grew quickly by servicing a niche in the logistics sector. Today it works with industries ranging from the food to the pharmaceutical sectors, transporting everything from milk to petrol to hazardous prime and waste chemicals.
"With regard to Brexit, South Coast Logistics is somewhat insulated in that the transport and logistics we carry out are within the island of Ireland, albeit throughout the 32 counties. The majority of our traffic is customs cleared at the port side before we are requested to deliver," says O'Flynn. He is also grateful that the company's client roster of blue chip companies have all put comprehensive Brexit plans into place well in advance.
For example, some chemical waste streams which they would previously have transported to meet Dublin-Liverpool shipping lanes, to go to Britain for incineration or recovery, are now being diverted to Cork for onward shipping to mainland Europe. "We have to adapt to these changing traffic lanes, but the business is still there, because the waste must be dealt with somewhere," he notes.
However, the major issue that has faced the business is the loss of their Dublin Port depot. "We had to find a new home as the land is needed as a result of Brexit—for customs checks, marshalling areas, pens for equine and agricultural livestock. That is the biggest dilemma we have faced this year," O'Flynn says.
After a prolonged search, a ten-acre site came up, just in the nick of time. "We were running tight to the wire," he admits. "Thankfully Bank of Ireland backed us in the acquisition of the new site and this huge development. The site is a great advantage to us, and gives us a huge amount of potential and possibilities."
"We came to a crossroads with regard to our Dublin operations and decided to go straight through, irrespective of whichever form Brexit is going to take. To be fair to Bank of Ireland, they joined us at that crossroads and backed us once more."