Sponsored
An Ace business model
Celebrating 15 years in the programme, Ace Express Freight works hard to maintain its best managed status, investing and making the right associations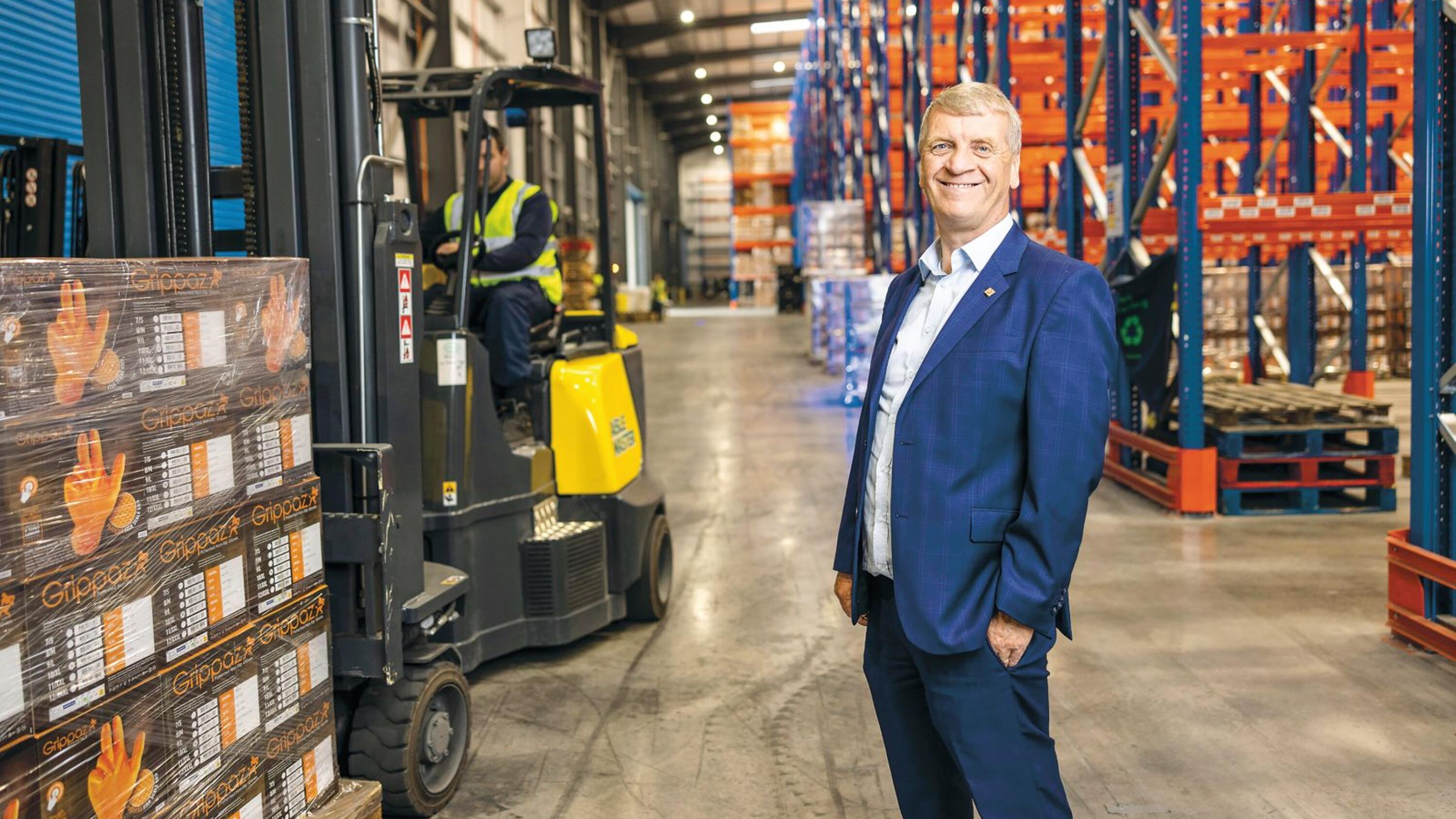 Since founding Ace Express Freight in 1989, Philip Tracey has been at the helm.
What started out as a one-man show is now, after 34 years, one of the largest independent family-owned freight forwarding companies in Ireland, with more than 140 staff.
Running its own on-road, sea, air, logistics, third party logistics services with more than 200,000 shipments per year, the company has storage capacity of 27,870 square metres and has grown to show that its strength lies in listening to its customers and providing solutions in a cost-effective manner.
Recently, it joined the prestigious WCA World, the world's largest network of independent freight forwarders, and as chief executive, Tracey will be fully engaged to position Ace Express Freight in this space. The company has also been involved with Ireland's Best Managed Companies (BMC) programme since its launch in 2008.
"The fact that the programme was looking to recognise independent Irish companies appealed to us," said Tracey. "And the mentorship which comes with the programme has been invaluable, particularly in the first few years, as the mentors' honest and constructive criticism has been instrumental in improving our business model and achieving our strategic objectives.
"Also, the networking opportunities are great. We learned a lot from the other members of the network and gained great insight into other business models, which helped us to identify areas where we could improve our own business model and strategy. We've developed relationships with people from various industries, including business, technology and finance, which allowed us to better understand our target market and develop better strategies."
The company founder also says that participating in the Ireland's BMC programme delivered some unanticipated benefits.
"As Deloitte is a worldwide brand, it helps our profile when dealing with companies all over the world," he said. "We also found that the corporate world had a great appreciation for the fact that we have been acknowledged as a best managed company for so many years.
"Also, something we hadn't expected was how participating in the BMC programme strengthened team spirit and morale within our organisation. It created a great sense of pride and a shared feeling of accomplishment. We also experienced a tremendous increase in customer loyalty and trust.
"In addition to this, the process itself was eye-opening. It challenged us to take a step back and an in-depth look at the business, its operations, strategies and processes, what we had achieved so far, and where we hoped to be in the future. Our mentor, Kevin Sheehan, guided us through the rigorous process and helped us to identify areas for improvement.
"Overall, the process facilitated a clear vision for the future, ie, to meet the highest standards of excellence and to be the freight and logistics partner of choice. And the advice I would give to other companies applying to the programme would be to use the mentor that is being offered and make the most of their wealth of experience and excellent advice."
Tracey said the company was delighted to be rewarded with best managed company status in its first year and is very proud to have maintained the status ever since.
"I believe we stood out as a financially successful family business who are dedicated to both our customers and our staff," he said. "We are committed to listening to them and constantly evolving to ensure we are meeting and exceeding their requirements in the ever-changing freight industry. I also believe our systematic approach and our continuous striving for excellence was recognised by the mentors.
"We are very, very proud to be forerunners, as the only Best Managed Company for 15 years in a row in the freight, transport and logistics industry. I believe this is testament to our commitment to continuous improvement and our consistent focus on quality."
Next year, Ace Express Freight will celebrate 35 years in business and its chief executive says the company will continue to grow both organically and through acquisitions, ensuring that it stays at the top of its game.
"We recently implemented a new state-of-the-art IT system, which allows our customers to have full traceability on their freight," he said. "Another exciting step for us will be the launch of Pall-Ex Ireland as a brand, which will happen in Q4. We have already been partners with Pall-Ex Group in the UK for more than 15 years, and this year we signed a new 25-year contract with them to build their brand in Ireland.
"Also, Ace Express Freight is going green, as our newly acquired logistics facility is fully computerised and fitted with solar panels. We are in the process of switching all our forklifts to electric models. With our WCA World alignment providing a huge opportunity for Ace Express Freight, which we are very excited about, the future is bright."