Front Page
In this week's Business Post: Why Claire Byrne walked away from Late Late
ESB error sees Meta data centre escape millions in energy bills, and how much are Ireland's CEO elite worth?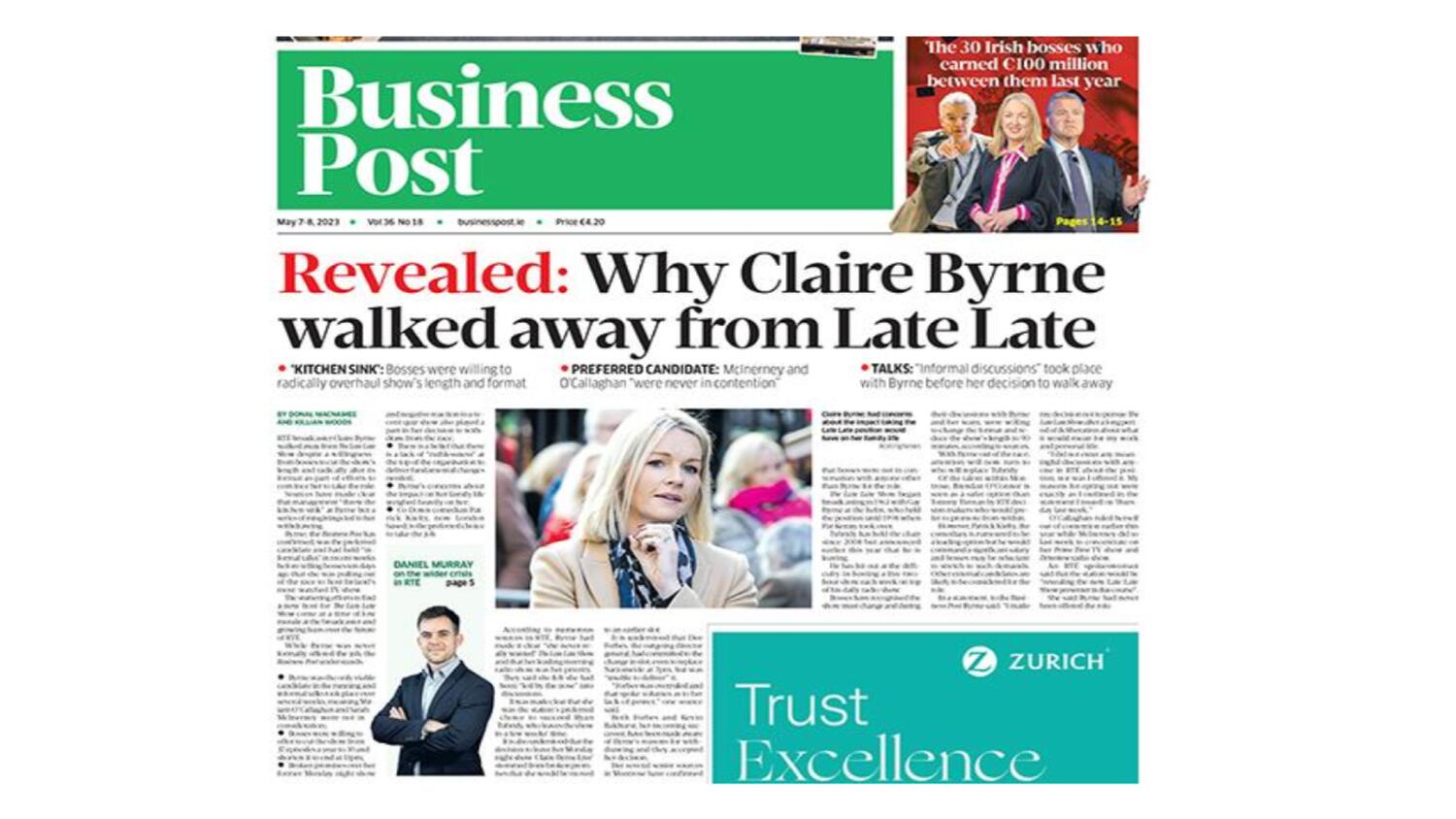 In this week's Business Post, RTÉ broadcaster Claire Byrne walked away from The Late Late Show despite a willingness from bosses to cut the show's length and radically alter its format as part of efforts to convince her to take the role.
Facebook owner Meta has not been charged tens of millions of euro in electricity bills for its Irish data centre because of an ESB error, the Business Post can reveal.
An analysis carried out by the Business Post reveals that remuneration packages of 30 of senior executives working for Irish listed companies or foreign multinationals increased by 4 per cent last year to just under €97 million.
For these stories and more, you can access a digital replica of this week's print edition from the Business Post E-Reader.