Trends
Big hair and power skin – meet autumn's most accessible beauty trends
Trends are to be engaged with lightly, with a light hand and a light heart, but there is plenty to have fun with this season
Upon initial observation, this season's beauty trends may seem a bit risqué. A bit 'high fashion'. A bit, 'I'm 19 and desperately trying to find myself – maybe black lipstick and wet-look hair are me?' However, there is excellent fodder here for everyday autumn beauty and grooming. After all, this is what trends are really about – not a prescriptive uniform to determine the cool girls from the rest of us on sight, but a pastiche of potentialities.
In a world where most of us find our 'look' in our 20s and then hold on to elements of it in the decades that follow, trends open fresh possibilities for divergence. They allow us to envisage a situation where mustard eyeshadow might be elegant and daring rather than clownish, and where trying something new with our hair is more liberating than frightening.
So, yes, trends are to be engaged with lightly – a light hand and a light heart. For the fun of embracing our own potential to change if we want to, but not in a way that renders us unrecognisable to ourselves. This season reimagines and reinvigorates some classic beauty looks and touches that play with expectation.
Nineties volume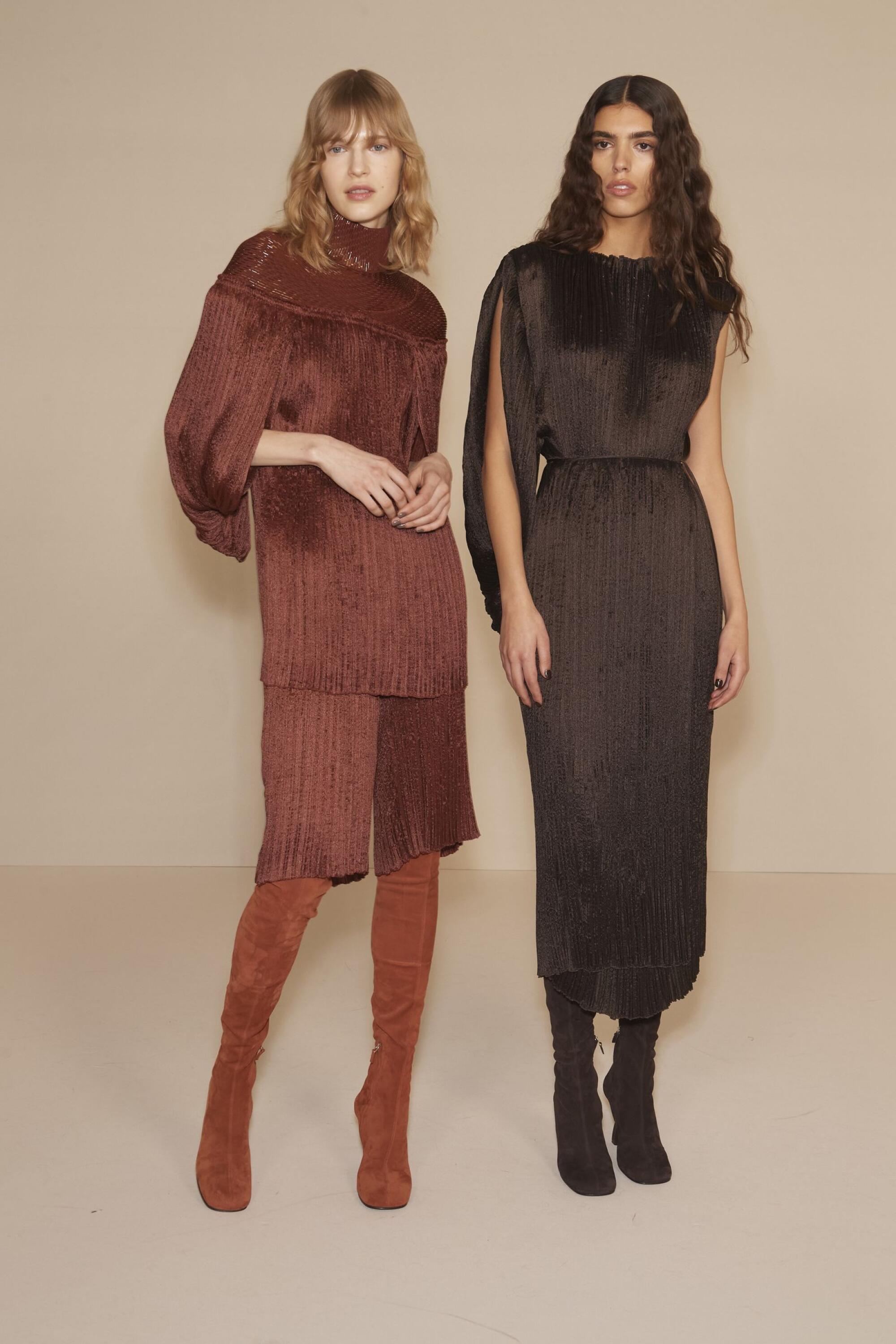 After more than a decade under the influence of undone, beachy hair, we're returning to soft, expensive structure, and the word of the season when it comes to hair is volume.
Celebrity hairstylist and founder of Dylan Bradshaw Dublin says that "big Nineties hair is really back and women are using tools and products that can give them that almost Cindy Crawford blow dry. It's one trend that's really dominant after all the relaxed beachy texture of summer".
Unfortunately, volume and moisture are not friends, which is bad news on a foggy or misty autumn morning. Bradshaw recommends combating this through prep with a cream product before blowdrying and getting lift from the root with a good volume spray or mousse.
TRY
Living Proof Full Volume & Root Lifting Spray, €32
This invisible spray is ideal for creating lasting root lift and body, even in finer hair. It gives hair bulk without making it crisp or motionless.
Virtue The Polish Un-Frizz Cream, €48
This is Dylan Bradshaw's preferred pre-blowdry prep product to seal hair and prevent unplanned frizz in damp or foggy weather. He described it as giving hair "bend and memory" without weighing it down.
Olaplex Volumizing Blow Dry Mist, €30
Suitable for all hair types, this volumizer can also be used on dry, day-two hair to resuscitate a style and it speeds up blow-dry time on wet hair.
Nouveau Goth
The new goth isn't hanging around the town centre trying to seem troubled and interesting circa 2006. This season, she's decidedly grown up – just slightly edgy fun with deeper tones and liquid latex lips. Christine Lucignano has been a celebrity and editorial make-up artist for more than three decades, and takes trends in her stride, using them as a source of inspiration and play in her work.
"Goth make-up is back – spidery, clumpy lashes, deep lips and a loose graphic liner", she says, advising that this isn't a trend that requires you to go out and buy a lot of new products. "Even just whacking on some extra mascara" – she advises that brown is more forgiving, while black will make a bigger statement – "can lend some drama and depth without extra product or time."
TRY
Vieve Modern Mascara, €28
With nouveau goth, lashes are 'go big or don't bother'. This new offering from Vieve has the perfect hefty mascara brush, a buildable formula that is a true, deep black and packs on both length and volume.
Kosas Weightless Lip Colour in Star Power, €28
Kosas is a recent arrival to Ireland through Space NK, and boasts delectable, light textures and excellent pigments. This deep shade lands somewhere between blackberry and plum and features a forgiving satin finish that is more comfortable and less intimidating than a flat matte.
Espresso make-up
If you appreciated the summer's universally wearable 'latte make-up' trend, which saw the whole face from eyes to cheeks and lips adorned with complimentary warm neutral tones, try the autumn-winter version, which deepens everything a little more. Think about deep coffee and chocolate tones, black-browns and cherries with smoked-out edges to make them softer and more wearable.
Lucignano says, "There are lots of monochromatic browns happening for a full face of brown tones, but it's so interesting to see how the face transforms when you direct the eye to the lips with a deep, intense colour."
She recommends making deep tones more wearable for everyday by opting for sheerer textures. "For the season's deep dark lips, if you don't want to go full on into blacks, try a deep brown liner. Smudge it all over the lips and top it with a sheer black gloss or a cherry red."
TRY
MAC Squirt Plumping Gloss Stick in Simulation, €26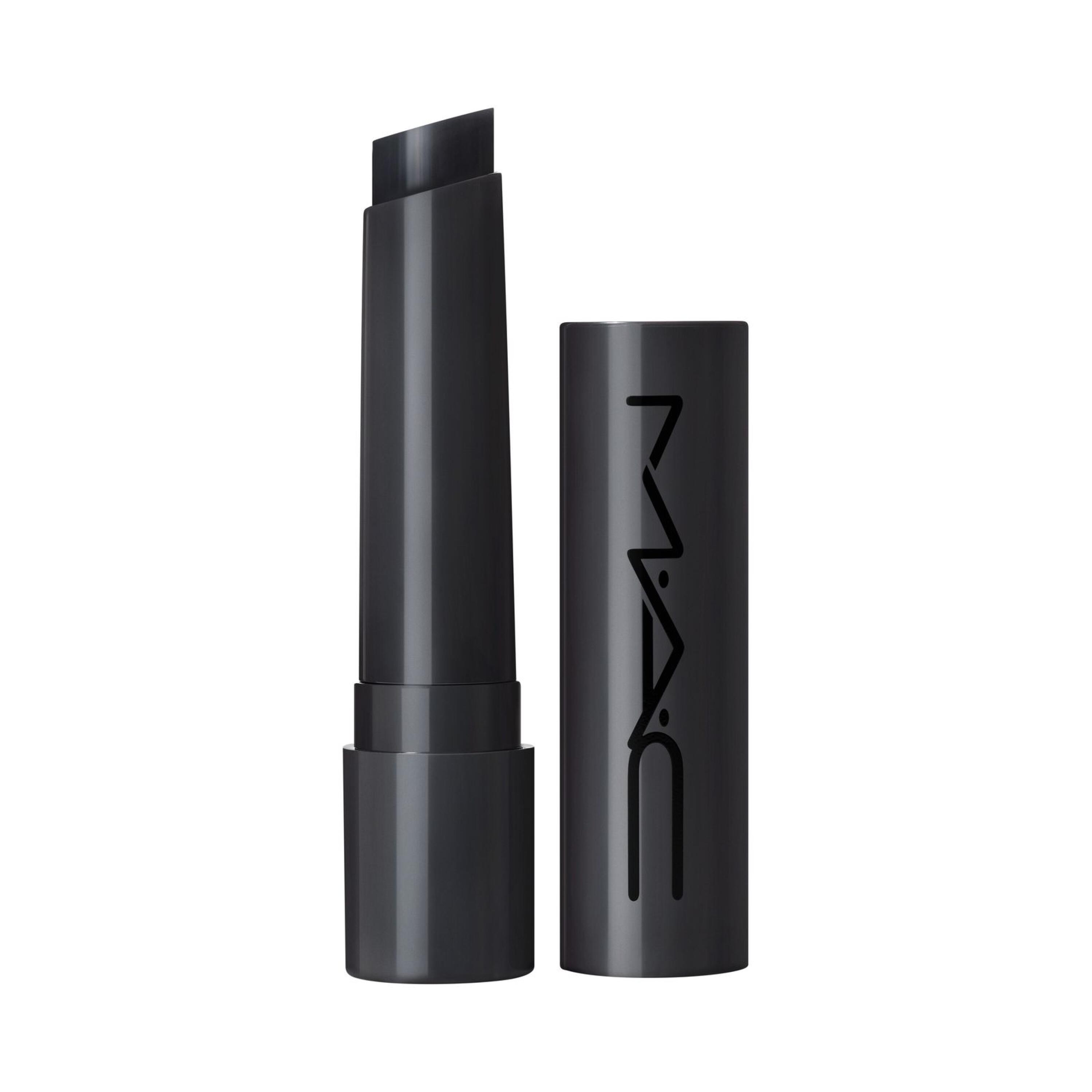 These gloss sticks look very intense, but the finish is sheer. Simulation is a very clever addition to any make-up bag. Wear it alone for depth and a high-gloss latex finish, or layer it over lip colour to darken and add drama.
Sculpted by Aimee Brighten & Define Eyeliner Duo in Nude/Brown, €18
A good brown eyeliner is an evergreen beauty product. This one is paired with a nude to open up the waterline on underslept mornings and blends out for a soft finish.
Suede foundation
A state of alarm swept the nation when word started going around that matte skin was making a reappearance. Those of us who remember the stranglehold that orange Maybelline Dream Matte Mousse once had on Ireland were tempted to start buying dewy foundation in bulk. However, Lucignano offers reassurance that we've learned lessons from the (flat matte) past.
She says, "Matte is back, but not in the old way! The glow of recent years has dimmed just a little bit and everything is looking less . . . Hailey Bieber glossy. We're entering an era that's less matte than suede". She recommends a great skin routine which prioritises exfoliation and hydration (matte finishes will settle into dry skin).
If you just want to dabble in the new matte before committing, advises Lucignano, "I don't think you necessarily need to buy a new foundation. You can matte your existing one down with a setting powder or a little bit of matte primer. If you want to buy something new, high street and high-end foundation options are endless – just prioritise a sheer matte – that's key – with a non-cakey finish," as this season's skin is all about sheer, natural finishes.
TRY
Charlotte Tilbury Flawless Finish Airbrush Powder, €48
Lucignano recommends this permanent feature in her kit on shoots, especially for taking down shine in front of the camera. It offers a touch of coverage and a thoroughly modern matte finish.
Lisa Eldridge Seamless Skin Foundation, €53
With medium buildable coverage, this foundation comes in shades for every skin tone and will achieve that softly glowing but never shiny suede effect without breaking a sweat.
Revlon Oil-Absorbing Volcanic Roller, €16
This strange little face roller device is a must-buy for those who dislike both shine and powder. Roll it over oily areas and watch it absorb shine without displacing make-up.
Power skin
To achieve that maximally healthy, hydrated skin that even matte foundation won't render dry-looking, the skin term of the season is 'barrier'. "Skin prep will put you ahead of the game" in terms of make-up, says Lucignano. Incorporating products into your routine which support and reinforce the skin's own barrier function will keep it protected against fluctuating temperatures and humidity once it gets cold outside and the heating goes on.
TRY
The Ordinary Soothing & Barrier Support Serum, €21
A new launch from affordable megabrand The Ordinary is always big news, and this season they're putting their money quite literally on the skin barrier. This unusual-looking pink serum targets dehydration, redness and irritation associated with dryness, and works to reinforce the barrier while smoothing texture.
Dr Sam's Flawless Moisturiser Intense, €37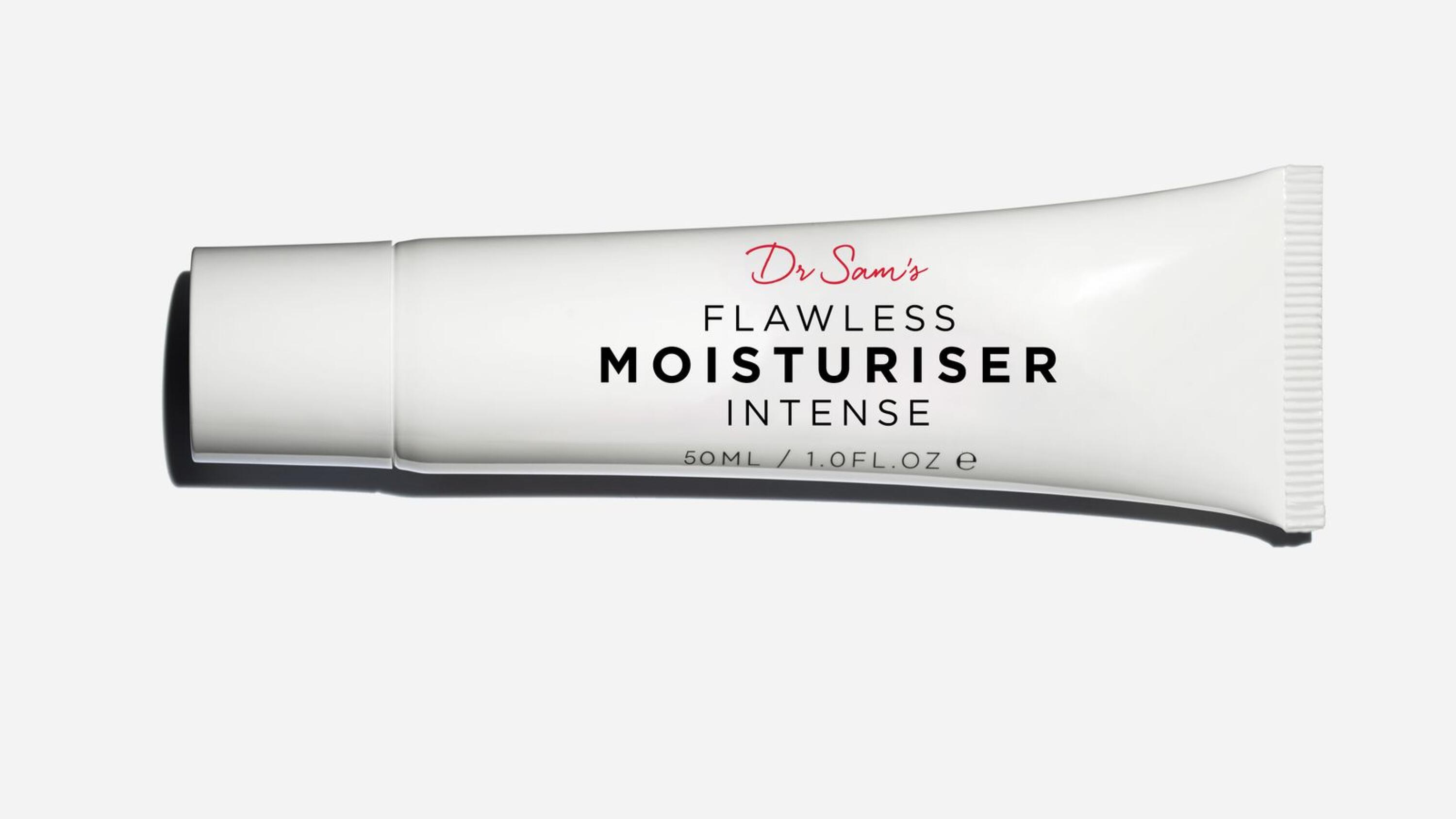 For a jolt of extra hydration or for those using retinoids during the winter months, this ceramide- and ectoin-rich moisturiser (ectoin is an extremolyte, a small stress-protection molecule that protects microorganisms living under extreme conditions) is a firehose for dry skin. Use it at bedtime to restore balance and hydration overnight, or under make-up in the morning if your skin is especially dry.