Pandemic demands an end to political paralysis
A widespread lack of trust in government and other institutions has hampered the international response to Covid-19 at a time when rapid and decisive action is needed. Leaders must regain the public's confidence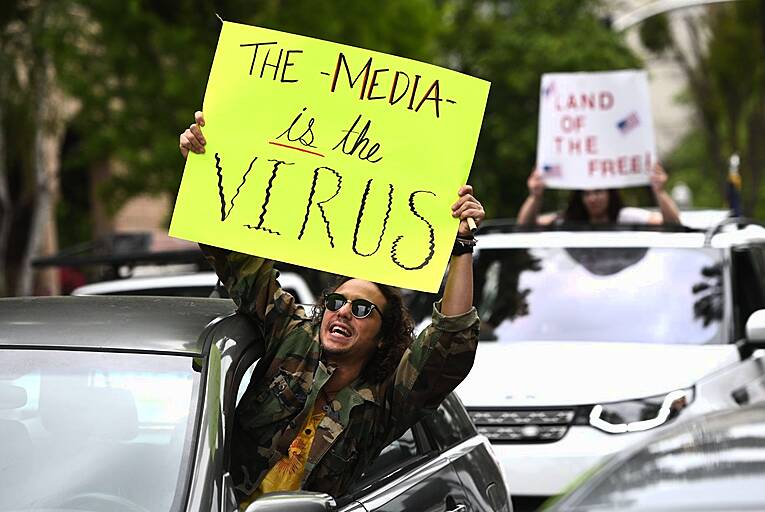 A man holds an anti-media sign during a protest against lockdown measures in California. Protesters rejected the government's advice by gathering in close proximity. Surveys have shown that trust is many institutions, including the media, is low in the US. Picture: Getty.
With the world in the grip of a deadly, disruptive pandemic, it should be obvious that scientific, medical, economic, political, and other varieties of expertise are crucial to addressing the attendant health, economic, and psychological effects. Unfortunately, what should be obvious is not.
The problem, as we warned back in 2012, is that we are living in an era of policymaking paralysis.
"Government, business, financial and academic elites are not trusted," we wrote back then....