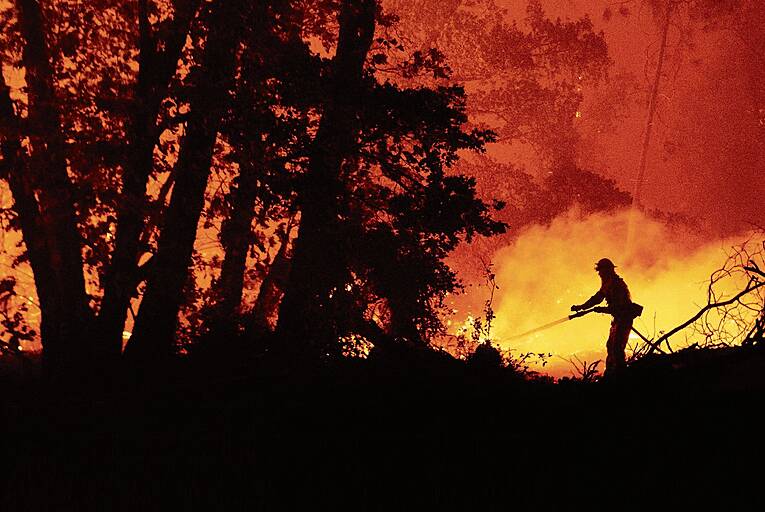 Scorched earth: dispatches from fire-ravaged California
Wildfires aren't new in California, but the intensity of the infernos and their spread along the coast into Oregon and Washington State is. They threaten lives, obliterate homes and destroy businesses, many of which trade on the lure of the great outdoors. And then there's the election to contend with...
It's become something of a grim joke for reporters and frontline responders mulling over the likely cause of the dry coughing attacks that occur daily, often several times an hour.
It could be the smoke from the infernos that have consumed four million acres in California, Oregon and Washington. It could be collateral lung damage from the huge quantities of tear gas and other chemical repellents fired at mass protests during past 15...