Bleeperbike launches bike scheme for businesses
Firms would sign contract for exclusive use of fleet of bikes or electric bikes, under new corporate offering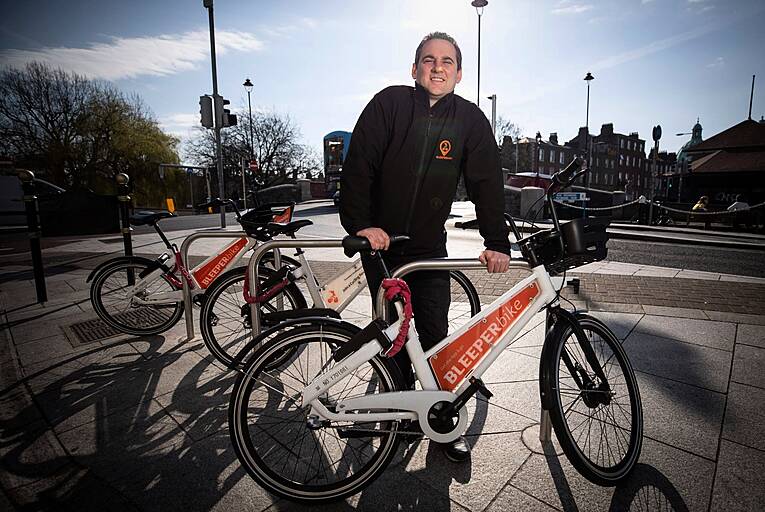 Hugh Cooney of Bleeper Bikes: 'excited about new product'. Picture: Fergal Phillips
Bleeperbike, the stationless bike rental business, has launched a new corporate service which it says will offer businesses more flexible, cheaper and healthier travel solutions for their workers.
The firm's public bikes can be hired using a mobile app and, unlike Dublinbikes, do not need to be parked at designated stations. The service launched in 2017 and is available across Dublin city centre and its suburbs with 750 bikes currently in use.
The new corporate...