Firm behind rural broadband plan says it can speed up delivery
Firm overseeing the project tells operators it can 'significantly' speed up roll-out to 540,000 homes and businesses nationwide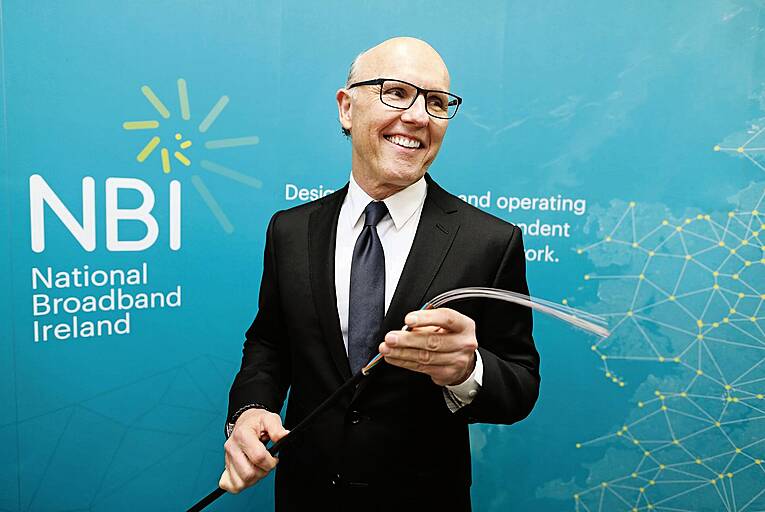 David McCourt, the US businessman who controls National Broadband Ireland, which aims to connect 540,00 premises across the nation. Picture: Julien Behal
The company overseeing the National Broadband Plan has told operators it can "significantly" speed up its roll-out.
National Broadband Ireland, which is controlled by David McCourt, a US businessman, was awarded the contract for the National Broadband Plan (NBP) late last year.
The ground-breaking scheme aims to deliver high-speed fibre broadband to more than 540,000 homes and businesses across the country.