Connected
The Fintech 15: the people making waves in one of Ireland's leading tech sectors
Meet the movers and shakers who are calling the shots in the thriving fintech sector
Ireland has long been ranked as a thriving hub for fintechs and the sector continues to blossom unabated. According to figures compiled by Fintech Ireland, there are at least 270 Irish and 120 international companies operating in and from Ireland currently, including many household names.
It is fair to say that we are more than holding our own in fintech with companies such as Fexco and Monex having led the way many years ago. They have been followed by businesses like Fenergo and Transfermate, both tech unicorns, which have also made waves internationally. In their footsteps come start-ups such as Payslip, Circit and many more.
In Connected magazine's inaugural Fintech 15 ranking, we've talked to people within the sector to compile a list of the people you need to know working in the space. Some names will already be well-known; others, maybe not so. This doesn't seek to be the definitive list of all the movers and shakers in the sector (for which we'd need double the space). But it does give some insight into the people and companies that are making waves both locally and on the global stage.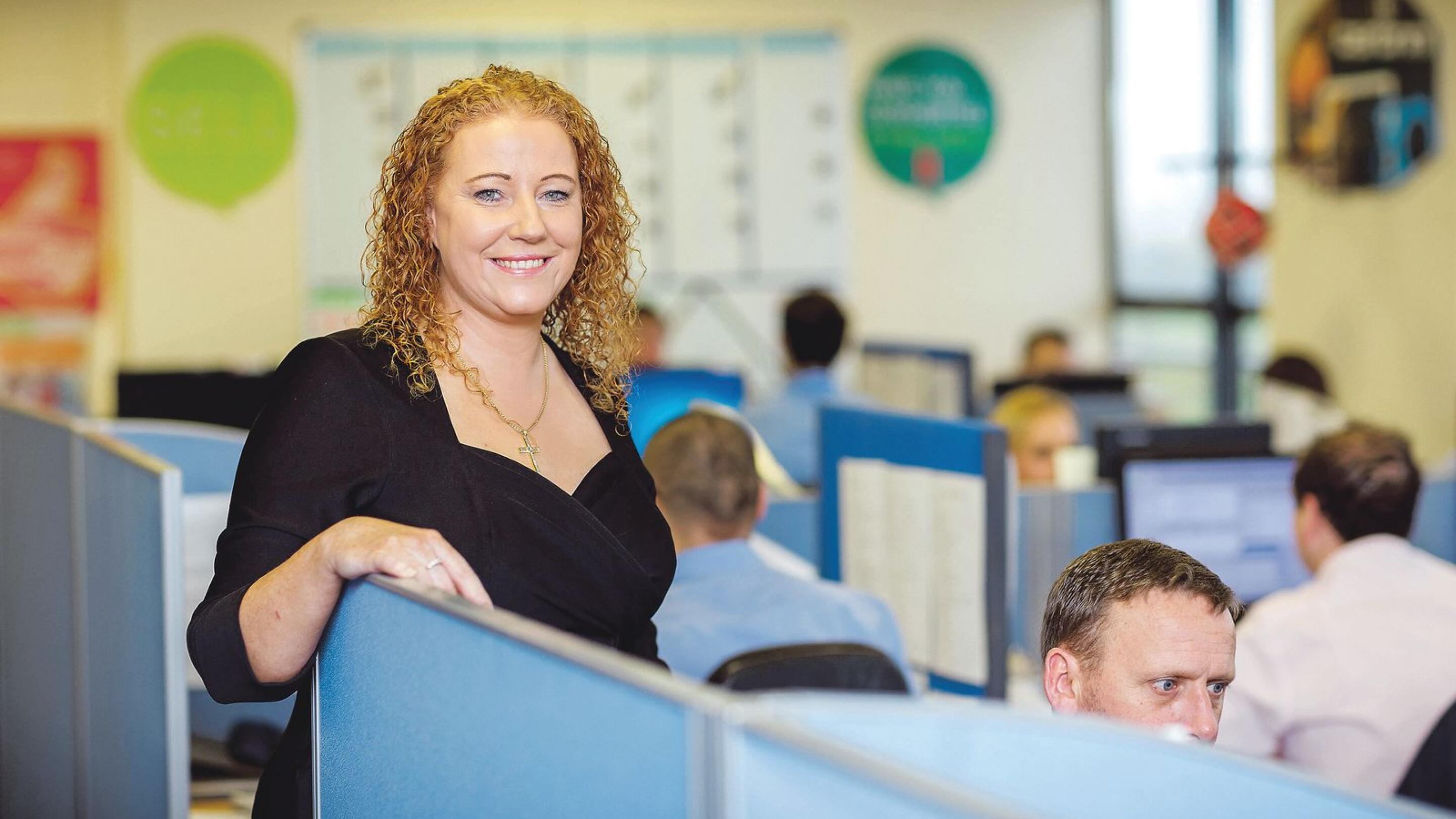 Sinead Fitzmaurice, chief executive, TransferMate
The chief executive of Ireland's seventh homegrown tech unicorn and the only Irishwoman to lead one, Fitzmaurice has led TransferMate to unparalleled success. A subsidiary of CluneTech, TransferMate is a leading provider of B2B payments infrastructure as a service, enabling companies to send and receive cross-border payments faster, easier and at lower cost.
Fitzmaurice originally trained as a chartered accountant at PwC Ireland before becoming group financial controller of Venner International, during which she played a key role in its flotation on the Singapore Stock Exchange. Returning to Ireland in 2005, she hooked up with Terry Clune as chief financial officer of Taxback.com. Fitzmaurice has led TransferMate since it was established in 2010.
The company built one of the largest portfolios of payments licences worldwide, including 51 US states and territories, to support trading in more than 160 countries and 134 currencies. It achieved unicorn status – that is, becoming a privately owned tech company with a valuation of $1 billion plus – earlier this year after a €70 million funding round led by pension fund Railpen.
Colm Lyon, founder and chief executive, Fire.com
Having already achieved considerable success with Realex Payments, Lyon quickly returned to business with Fire.com, an online payments company that provides business and personal customers with digital accounts and debit cards. Lyon acquired the Fire platform as part of the €115 million sale of Realex to New York-listed Global Payments in 2015. Prior to the sale, he grew Realex to become one of Europe's largest online payment gateways, processing in excess of €28 billion per annum in online payments for over 12,500 retailers, including some of the world's leading brands.
Lyon isn't just a smart entrepreneur, he is also a great supporter of the fintech sector. He was appointed to the UK Finance Payments, Products and Services Board in July 2018, where he represents the interests of non-bank financial institutions and acts as chair of the Digital PSP Group. He is a member of Open Banking Working Group, the Open Banking Futures Steering Committee and the Strategic Advisory Group for Pay.UK. In addition, he is a founder of Payments Ireland and co-founder of the Fintech and Payments Association of Ireland.
Marc Murphy, co-founder and chief executive, Fenergo
Fenergo, Ireland's third homegrown tech unicorn, develops software for financial institutions that helps them with issues such as regulatory compliance and managing client data. In recent years it has also expanded into new sectors such as asset and wealth management. Overall, the company, which employs close to 1,000 people, works with more than 300 of the largest banks and insurers in the world, such as ABN Amro, Aviva, Bank of China, Danske Bank, Credit Suisse, UBS, Santander and State Street.
Murphy, who co-founded Fenergo in 2008, says the company has no plans to slow down in the coming years, with it seeing a surge in new business since the Covid pandemic. The personable Dub has said that having achieved a $1 billion valuation, it is now targeting a $5 billion one. Few would bet against the company achieving it.
Fenergo made its first acquisition in April as part of its expansion plan, buying Amsterdam-based Sentinels, a company that offers anti-money laundering (AML) transaction monitoring with artificial intelligence-based technology,
David Heath, co-founder and chief executive, Circit
Circit is a start-up that offers a platform to automate workflows for auditors, corporates and financial institutions that takes advantage of open banking to verify the ownership of assets and liabilities. The technology benefits banks by giving them a secure digital channel for managing requests from auditors. It also provides audit firms with the opportunity to connect directly to the back-end system of a financial institution to gain real-time independent evidence.
Founded by Heath and Sean Kenny in 2017, the company recently raised €6.5 million in a funding round co-led by Aquiline, and Middlegame Ventures, a venture capital firm that has backed a number of Irish start-ups, including Conjura, Wayflyer, Payslip and Trustap. Other backers include Jim Brown, the former Ulster Bank chief executive, John Power, former general manager at AIB, and Peter Gray, ex-KPMG and chief executive of Icon.
Circit's customers include the big four accounting firms and 19 of the top 20 accounting networks in most European countries. It also has partnerships with a number of banks, including AIB.
Helen Cahill, co-founder and chief executive, InvoiceFair
Dublin-based InvoiceFair has developed a multi-product platform that provides flexible funding to fast-growing ambitious companies. Founded in 2015 by Cahill and Peter Brady, over €1.2 billion in funding has been advanced to growing Irish and British companies on the InvoiceFair platform to date.
InvoiceFair provides funding at every stage of the trading lifecycle so users can access institutional funding and convert their past, present and future receivables into upfront growth capital. This includes access to funding for large sales orders, pre-invoice work completed but not yet invoiced, approved invoices and revenue-based funding for subscription or e-commerce companies.
"We knew that access to funding earlier on in the cycle allowed companies to take control, capitalise on market opportunities, grow faster, and create more value without restriction or dilution," Cahill said.
The winner of the 'most disruptive fintech' prize at the inaugural Deloitte Financial Services Innovation Awards, InvoiceFair is busy growing its team and rolling out new APIs and tech as it looks to further expand.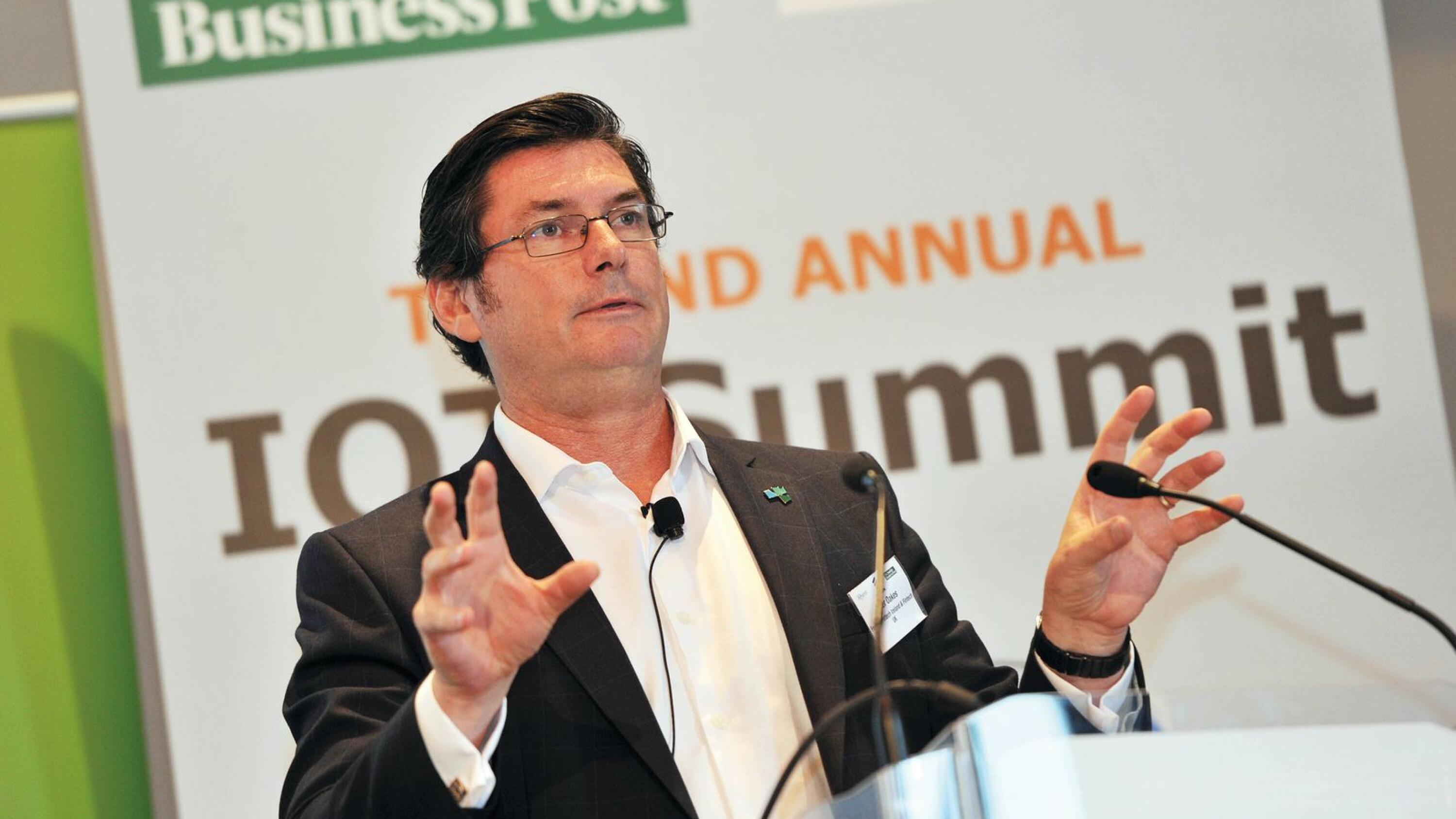 Peter Oakes, founder, Fintech Ireland
If Oakes didn't already have Irish citizenship it's likely he should be bestowed it purely on the back of the work he has done to promote the Irish fintech sector.
The Australian has literally put the sector on the map. His detailed fintech maps showcase the full range of Irish and international companies operating in the space in Ireland. As well as the maps, Fintech Ireland has hosted countless events that keep the community in the know.
A former Central Bank enforcement director, Oakes has served as chairman and non-executive director for countless companies, including tech unicorn TransferMate and Optal. He's also been a strategic consultant to other companies looking to establish operations locally, meaning he always has a firm knowledge of what's happening in the fintech space here.
Geraldine Gibson, founder and chief executive, AQMetrics
AQMetrics is a regulatory technology platform that helps clients to streamline and automate their risk, compliance and reporting across different regulatory regimes.
Founded by Geraldine Gibson in Maynooth, Co Kildare, in 2012, the 'Regulatory-Risk-as-a-Service' platform is currently used by over 100 financial institutions. Partners include AWS, Bloomberg, the Maples Group and US Bank.
Prior to founding AQMetrics, Gibson worked at BAE Systems, the Susquehanna International Group, the Oracle Corporation and ICL Fujitsu. It was at the Susquehanna International Group that she experienced life on the trading floor and gained a real insight into the workings of capital markets from both a business and technology perspective. This helped her in getting the balance right when it came to establishing the regtech some years later.
AQMetrics has been busy scaling of late, having doubled headcount and opened new offices in Singapore. It has raised over $7 million to date from investors including Frontline Ventures, Bluff Point Associates, Act Venture Capital and Enterprise Ireland.
Ruth McCarthy, chief executive, Fexco Corporate Payments
Founded in 1981 in Kilorglin, Co Kerry by Brian McCarthy, Fexco is the granddaddy of the fintech sector. Employing over 23,000 people and with operations in 29 countries, the company processes over €17 billion in transactions a year across FX, treasury, digital tax and government-backed financing sectors.
Ruth McCarthy has led Fexco Corporate Payments, an arm of the Kerry-based financial services company, since 2015. She recently announced that an increase in technology firms outsourcing work around the world has driven an almost 20 per cent rise in earnings at the subsidiary recently. In addition to this, the unit actually grew during the Covid pandemic as clients' need to make supplier payments continued.
McCarthy was recently appointed chairperson of the Fintech & Payments Association Ireland (FPAI), the fintech division of Banking & Payments Federation Ireland. Prior to taking over the reins at Fexco Corporate Payments, she worked in a number of roles at the wider group. McCarthy also spent time at Arthur Cox where she specialised in financial regulation.
Brian Fahey, founder, MyComplianceOffice
Fahey's regtech company MyComplianceOffice (MCO) recently hit the headlines after securing $50 million in debt financing from a Silicon Valley investment firm to part-fund a recent acquisition. The funding deal extends the partnership MCO has with Accel-KKR Credit Partners, which last year provided it with €10 million in financing. Founded in 2005, MCO provides compliance management software that enables companies to reduce their risk of misconduct. Its software platform monitors employee stock trading, manages material non-public information, analyses vendor risk, and performs other key compliance requirements.
In March, the company acquired a subsidiary of Charles Schwab Corporation, the American financial services giant, in a move that more than doubled its client base.
The new combined company will support more than 1,200 clients in about 100 countries. MCO itself had about 500 customers across 80 countries prior to the deal, and employed about 170 people globally. Last year, it was ranked in 38th place in Deloitte Ireland's list of fastest-growing technology companies.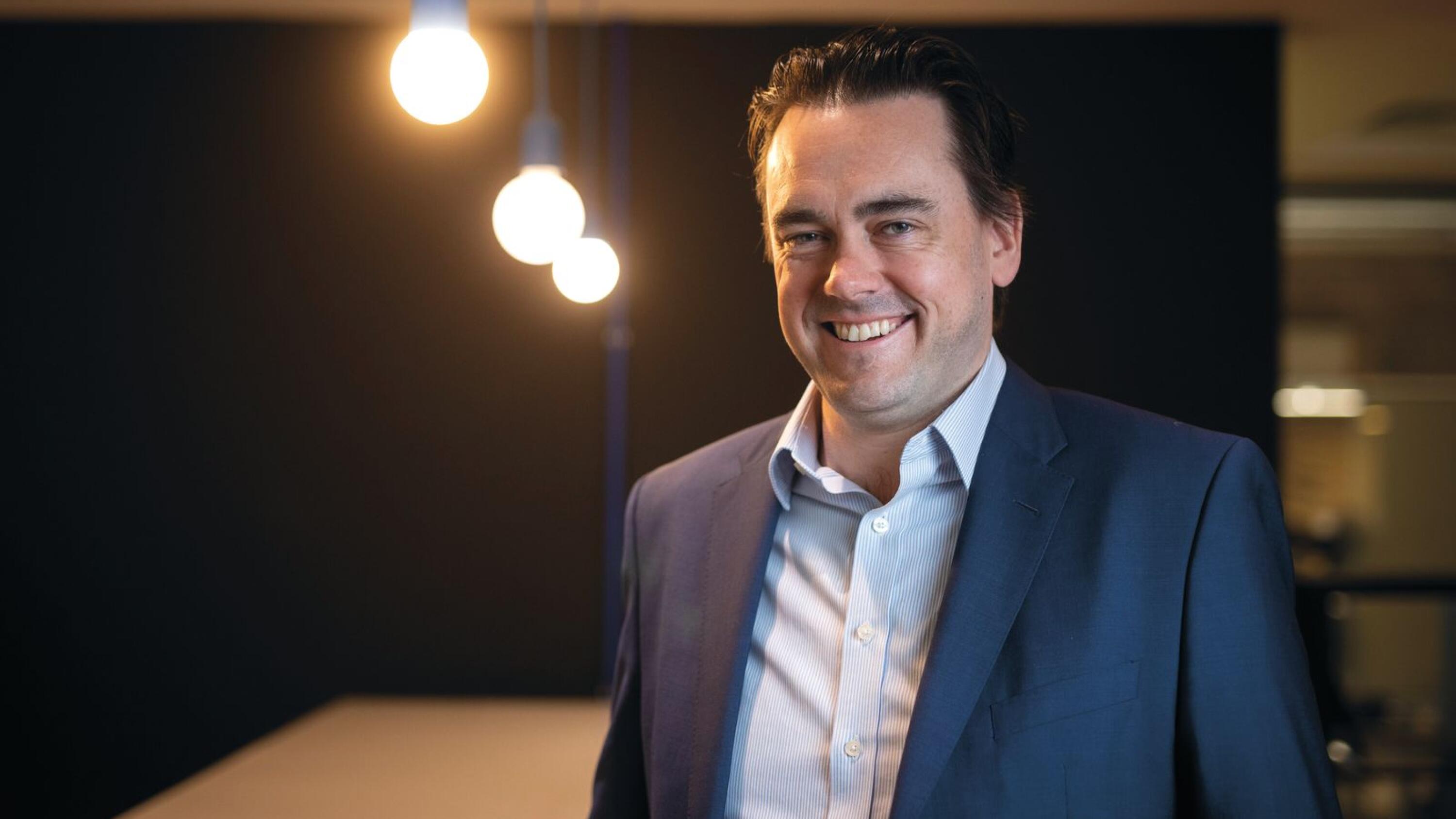 Barry McCarthy, founder, Assure Hedge
Founded by McCarthy, a former financial derivatives trader in 2016, Assure Hedge is seeking to transform the way businesses manage their foreign-exchange exposure through its easy-to-use online platform. The company, which raised €5 million last year from backers, has developed a solution that makes it easier for organisations to eliminate uncertainty around their forex exposure. Its technology easily integrates with existing product suites used by forex brokers and banks to provide automated digital FX hedging solutions. With more than $5 trillion in foreign-exchange revenues traded globally each day, McCarthy said there is a huge untapped opportunity in providing SMEs with the opportunity to manage their currency risk simply and at low cost.
The company is chaired by Richard Hayes, who founded and led IFG Group for 17 years. Hayes knows a good bet when he sees it, having been a director and investor in Global Shares, which was acquired by JP Morgan earlier this year in a $730 million deal.
Eddie Dillon, co-founder and chief executive, CreditLogic
When KBC Bank Ireland wanted to get ahead of its rivals it did so by focusing on digital innovation. The man that led the lender's efforts, Eddie Dillon, is now looking to revolutionise loan origination with CreditLogic.
Founded by Dillon, KBC's former director of innovation, and Gavin Bennett, the bank's former head of development, CreditLogic has developed technology that automates the mortgage application process for banks and brokers, reducing the time and cost of processing new mortgages.
The company's platform provides banks with a configurable suite of consumer and agent digital portals, workflow and automation tools which can be deployed in weeks avoiding high-risk, long and costly internal transformation projects. Customers include Permanent TSB, AIB, ICS Dilosk and BCMGlobal.
CreditLogic, which has just appointed former DCC technology managing director Niall Ennis as chief financial officer, and secured the ISO27001 standard for information security for its solution, is chaired by private equity veteran Dr Martin Scott. CreditLogic has raised €2.4 million in funding to date.
Fidelma McGuirk, founder and chief executive, Payslip
Co Mayo-based payroll technology company Payslip has been on a roll since announcing plans to create more than 150 jobs following an €8.3 million fundraise last year.
That raise, which was led by MiddleGame Ventures, has allowed the company to expand and take advantage of opportunities internationally.
Founded by McGuirk in 2016, Payslip provides software that simplifies and reduces the costs of managing a global payroll for businesses with employees in multiple jurisdictions. The company, whose customers include LogMeIn and Airbus, solves a range of payroll-related problems for clients, including data standardisation and automation, reporting and analytics, and compliance.
Other backers of Payslip include Mouro Capital and Dublin-based Frontline Ventures and Tribal.vc. David Clarke, former chief technology officer of Workday, is also an investor in the company.
Payslip, which has raised over €12 million to date, had been targeting mid-market companies, which typically have over 3,000 employees across more than five countries. However, since the last fundraise it has been targeting much larger businesses.
Niall O'Grady, chief executive, Linked Finance
Former Permanent TSB executive Niall O'Grady joined Linked Finance as chief executive last year, replacing Niall Dorrian, who stepped down after five years in the role but who remains a director.
O'Grady is a safe pair of hands, having spent 17 years with Permanent TSB in a number of roles, including commercial director. Prior to joining Linked Finance, O'Grady was managing director at online insurance company 123.ie.
Established in 2013, Linked Finance is Ireland's largest peer-to-peer lending network, providing business loans of up to €500,000 to Irish SMEs. The company launched a new Open Banking platform earlier this year to make it even easier for businesses to access financing quickly.
The company has to date provided more than €170 million to over 3,000 businesses including Skingredients, Tara Slevin, The Agile Executive, and Schoolbooks.ie.
Michelle McGuire, chief executive, Gecko Governance
Gecko Governance is a Dundalk-based regtech solution for managing compliance in the financial services industry globally. Founded by entrepreneur Shane Brett in 2015, the company has been led by McGuire since July 2020. A former risk and compliance officer at Morgan Stanley, she joined Gecko in 2018.
Gecko's blockchain-based solution streamlines governance processes, stores information and serves as a way to track, monitor and adhere to regulatory requirements in real time.
In addition to leading Gecko, McGuire is also a member of the advisory board for cross-border group the Fintech Corridor, and an associate faculty member of education body PAT Fintech on its fintech risk and compliance programmes.
Derek Butler, founder and chief executive, Grid Finance
Grid Finance, which was founded by Butler in 2013, claims to be on a mission to help 10,000 small businesses build their financial health. The cash-advance lender to small businesses secured a €100 million funding line from alternative asset manager Fasanara Capital in May as it targets expansion. Grid launched as a peer-to-peer lender but now focuses on merchant card financing. This involves providing short-term loans to businesses that earn money from credit card and debit card sales.
Grid is hoping to fill the void in SME lending left by the departure of Ulster Bank and KBC from the market. The company, which typically charges interest rates of 7-12 per cent a year, is forecasting it will write cheques totalling around €25 million in 2022.
In addition to securing the funding line recently, the company also appointed former Department of Finance secretary-general John Moran as its chairman in January.