The childcare conundrum: Swedish-style or privately led?
The current system is not working for anyone, with parents, staff and operators all feeling pinched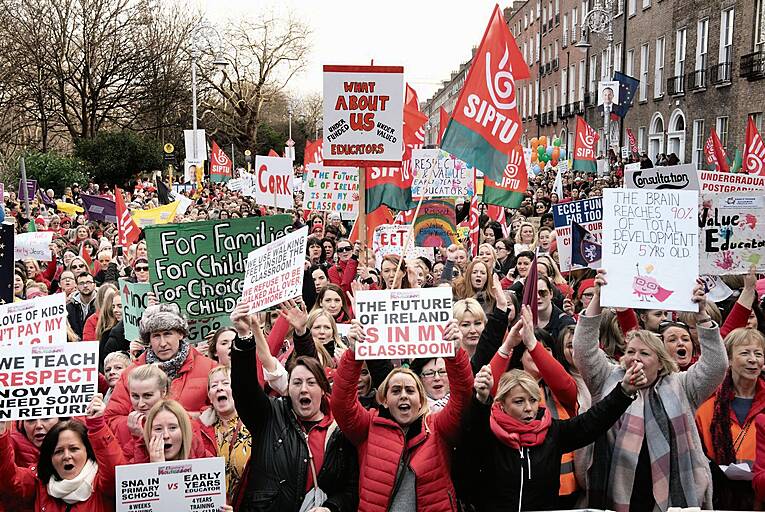 Childcare providers, their staff and the parents of the children they care for, all have their own grievances. Picture: Maura Hickey.
Last month, childcare workers and business owners descended on Dublin's Merrion Square to protest at what they believe is an existential threat to their sector.
As many as 10,000 people had been expected to turn up, but by the time the sprawling crowd had snaked its way down the capital's main thoroughfare from the Garden of Remembrance, onto the quays and across the Liffey to the final destination, its number had swelled to...