Sister in seventh heaven as Lolly and Cook's café chain expands
The Dublin-based company has opened a new outlet in the city, bringing its café count to seven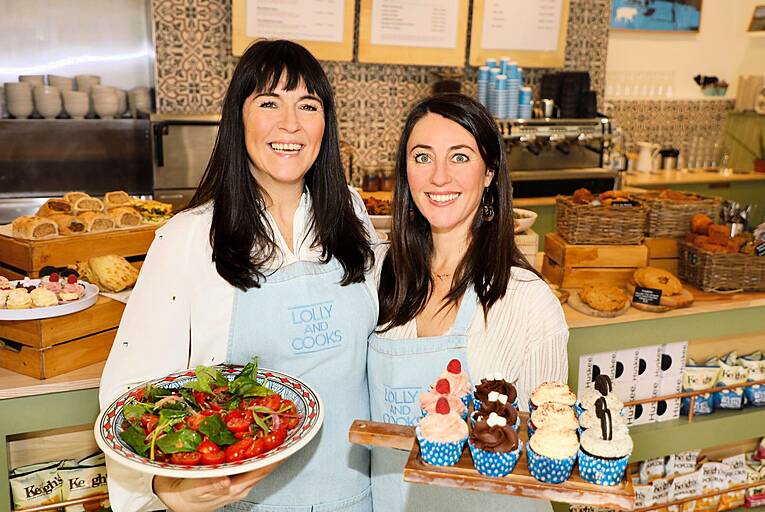 Sisters Lolly Strahan and Churpy Strahan open their newest Lolly and Cooks café at Charlemont Street, Dublin 2. Picture: Kieran Harnett
Lolly and Cooks, the Dublin-based food chain, has opened its seventh café.
Five jobs have been created at the outlet on Charlemont Street in Portobello, taking the company's total headcount to 70.
Sisters Laragh – also known as Lolly – and Churpy Strahan established Lolly and Cooks in 2008, selling hot and cold lunches, soups and salads, coffee and artisan cupcakes from a stall in George's Street Arcade on Drury Street.