Making It Work: One-stop shop for data privacy
Dataships relaunched its product after getting feedback in Silicon Valley and has signed up 40 new clients in six months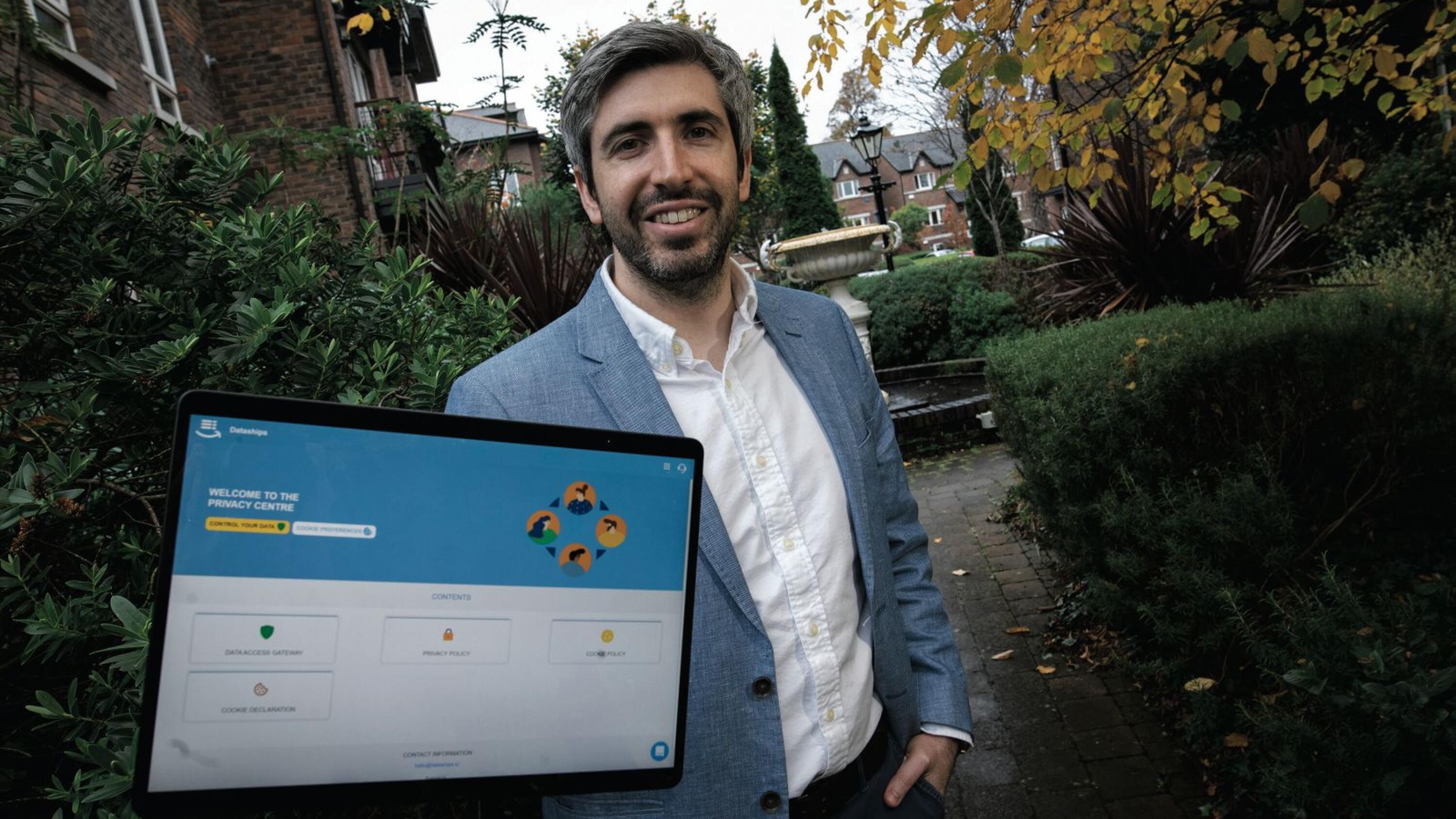 A recent trip to Silicon Valley is paying off for the founders of Dataships, who have signed up 40 new clients in less than six months following the decision to "rip apart" and relaunch their data privacy product earlier this year.
Ryan McErlane, who runs the start-up with co-founder Michael Storan, describes Dataships as a "one-stop shop for data privacy".
"It's an SaaS (software as a service) product. It works as a portal, called a privacy centre, that lives on a company's website and automates their key data privacy obligations," McErlane said.
For the Dublin-based company's clients in Europe, the legislation governing data protection and privacy is the General Data Protection Regulation (GDPR) introduced in May 2018.
"GDPR, for us, is about getting your website right. That's your shop window and there are a couple of essentials you need," McErlane said.
"You need a privacy policy, a good one that isn't copied and pasted, a cookies policy, a cookies consent tool, and you also need to give your users access to their data to facilitate their rights."
Dataships automates the whole lot in real-time, according to McErlane. Until he and Storan took part in Acceleprise, the Silicon Valley accelerator for SaaS start-ups, however, the product they were selling was very different.
"We'd been focusing solely on the data access. What we had was a little widget. It wasn't embedded anywhere," McErlane said.
"We ripped the whole thing apart based on the feedback we were getting in San Francisco. Everyone was saying 'we don't want it, we want everything', so we redesigned our product as a one-stop shop and relaunched it in June."
Since then, McErlane said, the company had gone from having ten to having 50 customers, including 30 in Ireland, 15 in the US and Canada and the rest in Britain and mainland Europe.
In Ireland, these customers include online retailer iClothing.com, the Thérapie chain of cosmetic treatment clinics and Optilase, its sister chain of laser eye clinics, financial advisers AskPaul and PAX, and Icon Accounting.
McErlane and Storan are beginning to draw down a €500,000 seed round closed last February, which they plan to use for sales and marketing in Ireland and overseas.
"Our sales were really flat until we relaunched and now our revenues are nearly doubling month-on-month. We want to jump on that opportunity," McErlane said.
The 32-year-old, who is from Enniskerry in Co Wicklow, said Dataships had just hired three new sales staff.
"It's pedal to the floor. We've thousands of leads to go after. There'll be about five of us working pretty much flat-out over the next four to six months chasing them," McErlane said.
"For marketing, we're looking at Google AdWords, SEO and pumping ads out across LinkedIn and Facebook."
Storan, who is based in San Francisco, will lead Dataships' sales efforts in North America, where the California Consumer Privacy Act (CCPA) came into effect earlier this year.
"The US is way behind the EU in terms of data privacy. Legislation in that area is state-by-state and California is the only state that has put it into effect," McErlane said.
"There are just over a dozen other states now, though, that have bills similar to the CCPA that will be enacted over the next year to three years. We need to have a presence over there to tap into that."
Dataships employs six people and is a client company of Enterprise Ireland, the state agency.