Food producers join forces to boost online sales during crisis
Simply Fit Food links up with other businesses to extend its online offering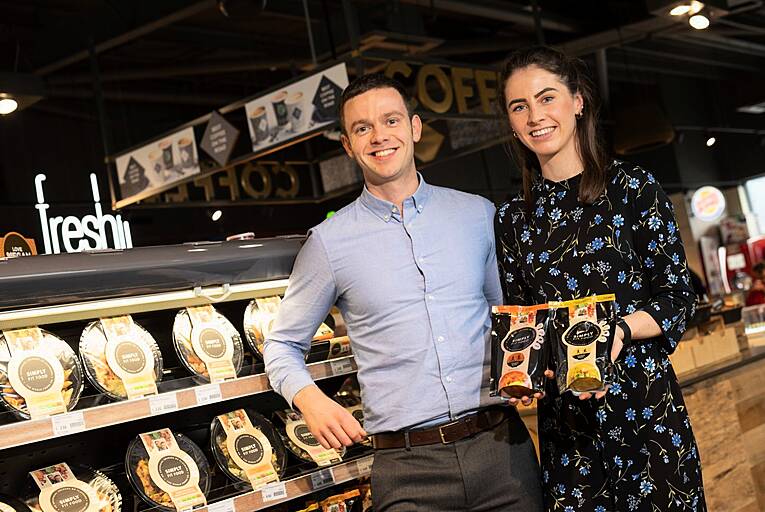 Luke Judge and Evelyn Garland of Simply Fit Food. The start-up has teamed up with other producers to widen its appeal during the Covid-19 lockdown. Picture: Fergal Phillips
Several Irish food producers have partnered with Louth start-up Simply Fit Food to sell their goods on the ready-made meal company's website.
Simply Fit Food, founded by Evelyn Garland and Luke Judge three years ago, sells a range of ready-made meals and recently launched a new line of soup products.
Due to current pandemic, the firm's retail sales have taken a significant hit, with the Louth-based company now fully focused online.