East Coast Bakehouse biscuit company to break even in 2021
Covid and Brexit were 'two road bumps' in the past year, according to Michael Carey, one of the company's founders, who said the year's operational loss of €2.3 million was firmly within projections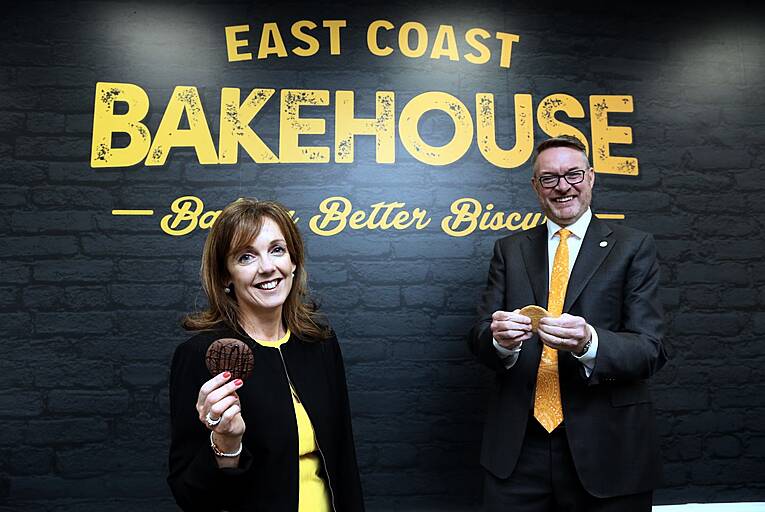 Alison Cowser and her husband Michael Carey, co-founders of East Coast Bakehouse Picture: Jason Clarke Photography.
East Coast Bakehouse will break even next year, Michael Carey, one of its founders has said.
The most recently filed accounts for the Irish biscuit-making business show it recorded a loss of €4.9 million, which pushed the company's accumulated losses to €17.1 million.
East Coast was founded by Carey and his wife and fellow entrepreneur Alison Cowzer, who is also an investor on the RTÉ version of the Dragons' Den programme. The company...