Council pushes back over Clancy Quay apartments
Dublin City Council has told Kennedy Wilson, co-owner of the state's largest private rental development, that no more retail units may be changed into apartments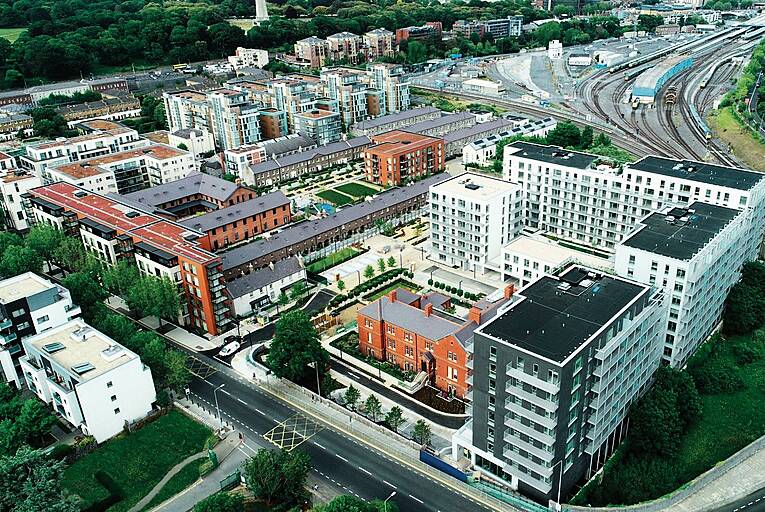 Clancy Quay: the develepment at Islandbridge has 865 housing units. The developer wants to convert empty retails units into more apartments
Kennedy Wilson has met opposition from Dublin City Council in its bid to squeeze more apartments into the country's largest private rental development.
Clancy Quay at Islandbridge in Dublin 8 contains 865 housing units with capacity for 1,800 residents. It is the largest private rental complex in Ireland.
Kennedy Wilson, a multibillion-dollar US real estate firm, and Axa Investment Managers acquired the partly finished development in 2013. In recent years, the pair have overseen the completion...