Iveagh Markets to be returned to Guinness family after 114 years
The Victorian building in Dublin's historic Liberties area has fallen into a dilapidated state after dispute between council and developer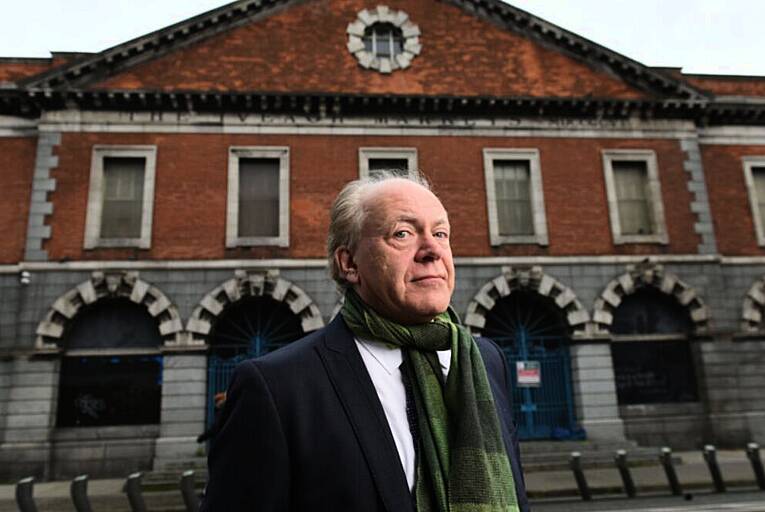 Patrick Guinness, historian, pictured outside the Iveagh Markets building of which is family will take back ownership
Iveagh Markets building in Dublin, over which there had been a long-running dispute, is to return to the ownership of the Guinness family after 114 years.
An agreement was reached after several months of engagement, sources involved said, and a family member visited the site today to look at the building's current condition.
The historic Victorian markets building in Dublin's Liberties area has fallen into a dilapidated state in recent years, having been empty...