Making it Work
Cora Systems grows by 330 per cent in past 12 months
Leitrim-based Cora Systems, which provides project management software to large firms and government organisations, has already passed €60 million of sales in its current financial year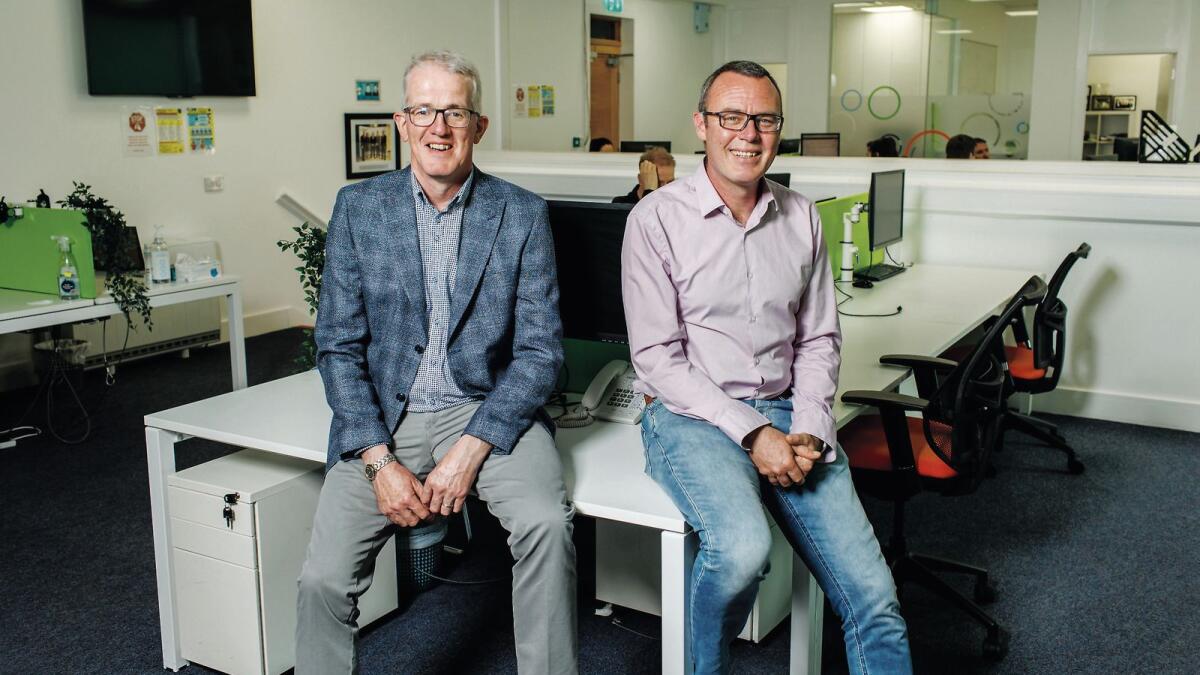 Cora Systems is the "best-kept secret in Carrick-on-Shannon", according to John Fitzgerald, the company's chief financial officer.
That might have been true once, but it would be difficult to find anyone in the Irish business world who hasn't heard of the Co Leitrim software firm, especially since it announced the creation of 300 new jobs to great fanfare last month.
Cora, which provides project management software to large firms and government organisations, has already passed €60 million of sales in its current financial year, Fitzgerald told the Business Post. "At any point in time, there's probably about €100 billion worth of projects in our system."
The Enterprise Ireland-backed company has grown by 330 per cent in the last 12 months, "which is pretty phenomenal in any business", Fitzgerald said. Its new hires will include jobs in research and development, global sales and marketing.
The company was set up more than 20 years ago. Today it employs more than 135 people, with a major operation in Carrick as well as teams in both the US and Britain. Half of the new jobs will be located in America.
Cora, which counts An Post, Honeywell, Intel, Allergan, the NHS, Boston Scientific and the HSE among its clients, has achieved its success due to the quality of the services it offers, Fitzgerald said. "I guess everyone says this, but we just have a superior product."
The firm's software helps its customers manage sprawling projects across workforces which can number in the hundreds of thousands.
"In layman's terms, what it boils down to is that our software enables enterprise-level businesses, which operate across high-value supply chains, to do so profitably," Fitzgerald said.
The difference between Cora and some of its competitors, according to Fitzgerald, is that Cora's software does more for its clients.
"The big gap with a lot of these businesses is that they can help you manage projects, but they can't help you do it profitably, and in real time."
During the "hardcore part of the pandemic", Cora invested more than €10 million in its team, Fitzgerald said. "And that means that coming out of Covid, we're really well positioned to take advantage of what's going on at a macro level."
At that macro level, he said, what's going on is that the world's biggest businesses are having to work out how to incorporate increasingly labyrinthine supply chains into their business. The software Cora provides allows them to do this, giving them sight of every aspect of a project and keeping track of moving parts.
"It's a massive opportunity," Fitzgerald said of the post-pandemic work environment. "There's scope for tremendous growth.
"We play against some quite big players, and we're playing into some very large organisations with very professional and complex procurement departments," Fitzgerald said.
"And yet this business can compete with them. And we do it on the basis that, yeah, we might be a bit smaller than some of our competition, but we win because we have a kick-ass product and great people."
This Making it Work article was produced in partnership with Enterprise Ireland