Making it Work
ConstructionBOS seeks to raise €2m for expansion
The Dublin-headquarter firm, which offers bespoke CRM services to clients in the building industry, is planning to grow its sales team in Ireland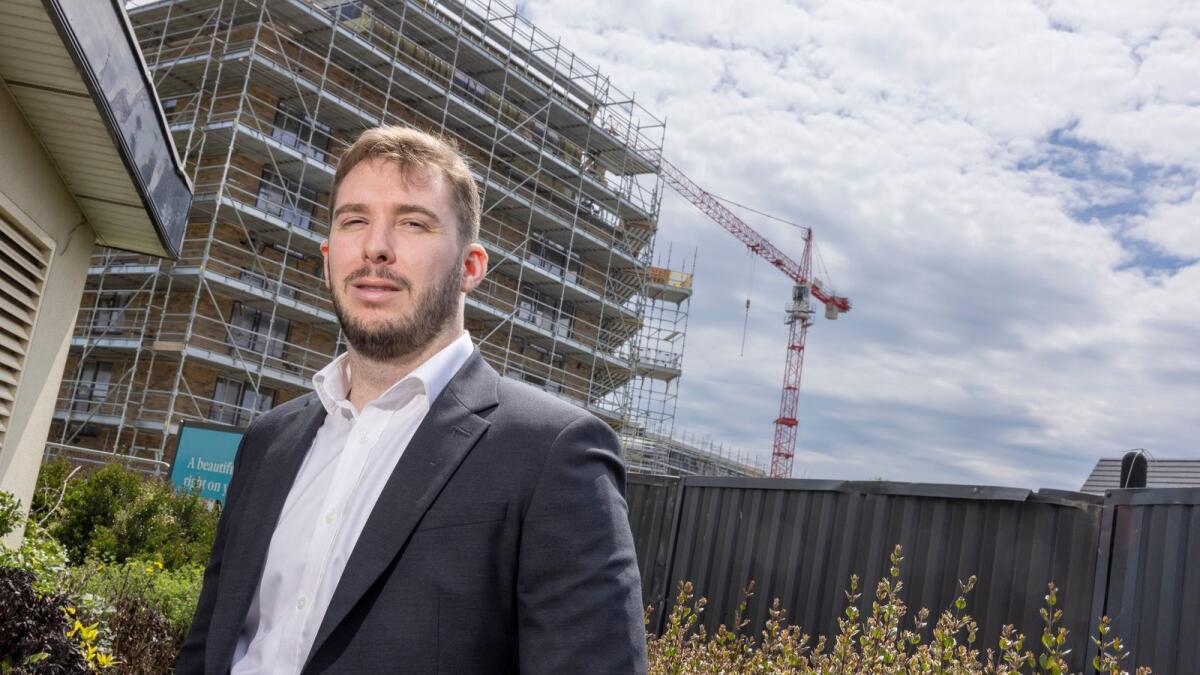 ConstructionBOS, an Irish software and consultancy company, is raising up to €2 million as part of a plan to scale its operations across Ireland, Britain and India.
The Dublin-headquartered firm, which has the backing of Enterprise Ireland, is in advanced discussions with several corporate and venture capital investors as part of its Series A funding round, which follows a €500,000 raise in 2019.
ConstructionBOS, which has an office in India as well as its Irish operation, has built a customer relationship management (CRM) service for the construction industry.
Founded in 2018, the firm already has hundreds of clients across the construction sector, including Tailor & Wolf Construction Information Services (CIS) and CRH, the building materials firm. It claims to offer a more bespoke alternative to existing CRM solutions, which in many cases are provided by giants such as Salesforce or Microsoft.
Craig Mulcahy, the company's co-founder and chief executive, had the idea for the business while working for another CRM consultancy.
"I was setting up these CRM systems for small companies as well as bigger companies, and I was working across different industries," Mulcahy told the Business Post. "We found ourselves working with quite a lot of construction clients."
While other companies had built CRM solutions for specific industries, there was no tailor-made option for construction companies. Many of these businesses were struggling to digitise in a world driven by technological advancements.
"A lot of construction companies were further behind on digital transformation," Mulcahy said. "They were still very old-school in terms of using pen and paper, spreadsheets, with workforces that were that little bit older. And the solution to almost everything was not tech, it was to just throw people at it."
In Mulcahy's estimation, the industry represented an untapped market, and he decided to fill it.
Today, ConstructionBOS employs ten staff and markets itself as a "hand-holding" consultancy that works with clients at every stage of the CRM process. It claims to be more cost-effective than bigger companies because clients get a CRM licence as part of a monthly contract.
"We're kind of different to a lot of other SaaS companies, because we don't just give someone a product and train them in how to use it," Mulcahy said. "We're actually a professional services company as well.
"But what we've done with our professional services costs is we've built them into our licence costs, so the end customer has only one fixed price for all of our services."
When ConstructionBOS takes on a new client, the first thing its operatives do is carry out a deep dive on how the business is being run. It then builds them a CRM system, "which is designed specifically around their pain points", Mulcahy said. "Rather than just having a customer, it's more like a partnership."
With an established client list and an impending influx of capital, the company is now planning to grow its sales team in Ireland.
"That will give us a better opportunity to be more aggressive in the market," Mulcahy said. "At the moment, we haven't gone that aggressively after the market – most of our business is from referrals. But with a proper sales function, with a bit of capital behind us, we could do an awful lot more."