Politics
'Dividends of peace are all around us' - Biden hails Good Friday Agreement in first Irish presidential speech
Joe Biden arrived into Belfast last night along with Joe Kennedy, the US Special Envoy to Northern Ireland, where they were greeted by Rishi Sunak, the British Prime Minister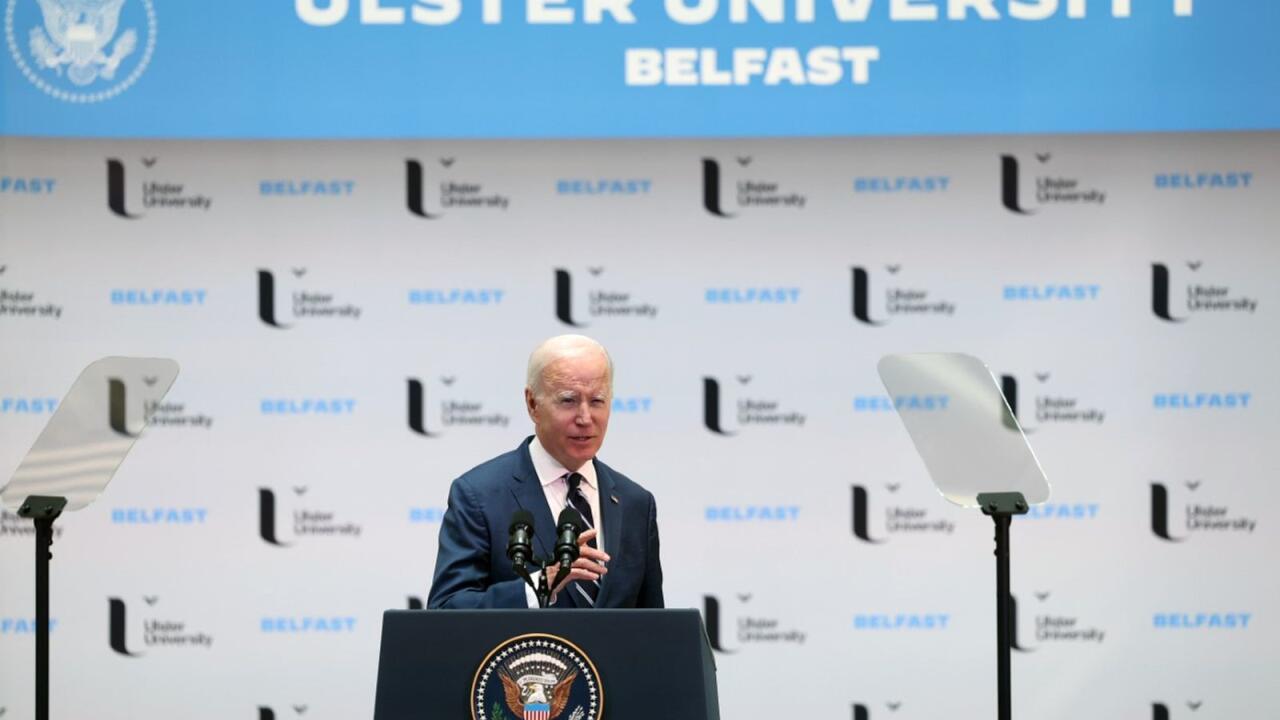 Joe Biden has said the "dividends of peace are all around us" as he acknowledged the difficult work that went into negotiating the Good Friday Agreement, in his address to Ulster University this afternoon.
The US president was addressing an audience at the new Belfast campus as he kicked off the first public engagement of his four day trip to Ireland.
He emphasised the strength of the relationship between the US and Northern Ireland, and ...