Housing
'Significant' slowdown in house prices to come over next nine months
Increase in interest rates combined with overvaluation during pandemic will reduce growth rate of prices, according to head of the ESRI's economics unit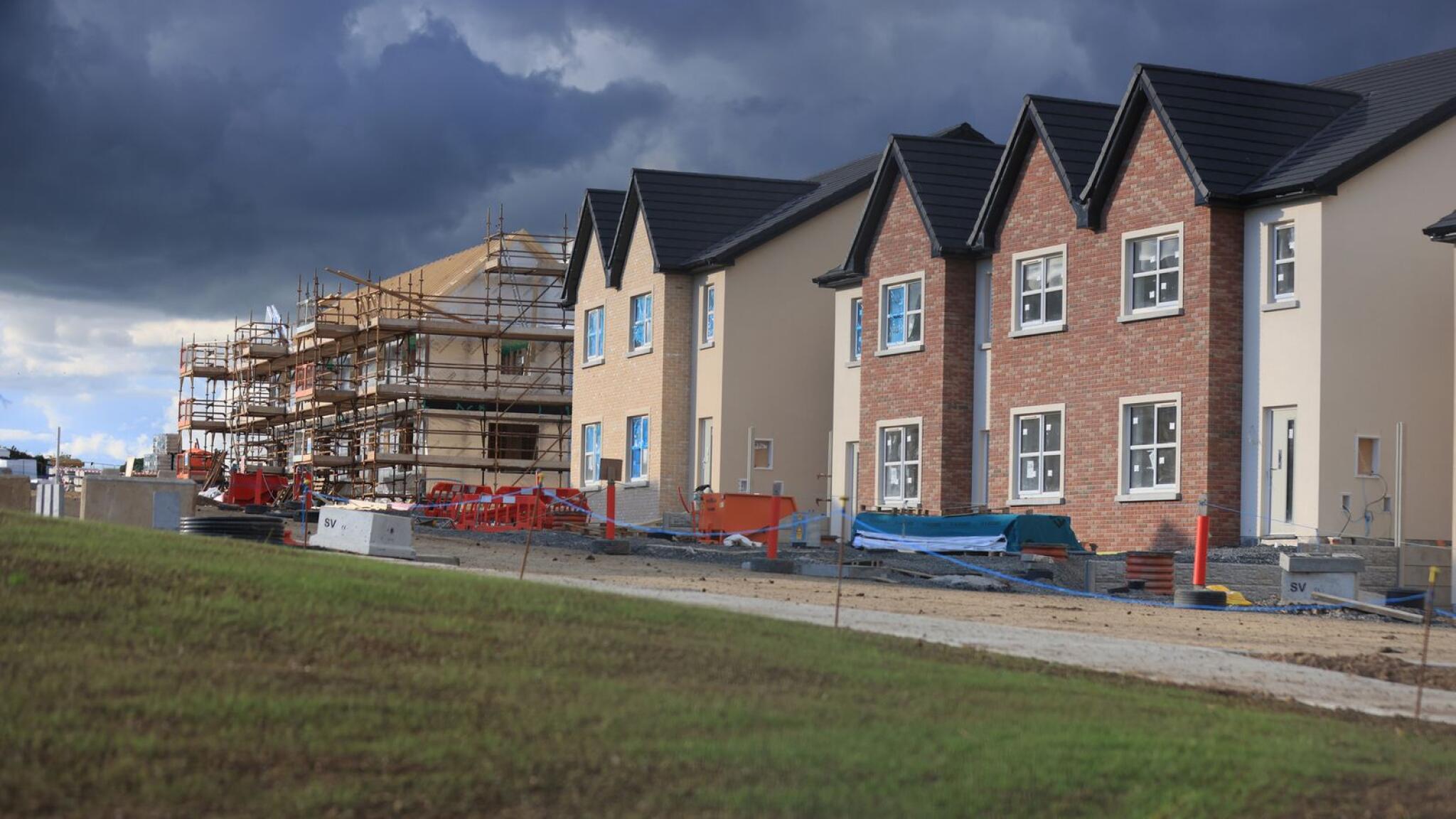 A "significant" slowdown in the growth rate of Irish house prices is likely to take place over the next nine months, the head of the ESRI's economics unit has said, following overvaluation in the housing market during the pandemic coupled with an increase in interest rates.
In its latest outlook, the Economic and Social Research Institute today said that proposed increases in interest rates, taken in isolation, would see house prices fall by 2 per cent to what they would otherwise be, however it warned that income levels and supply issues will continue to exert upward pressure on the housing market over the coming year.
Last week, figures from the Central Statistics Office (CSO) showed the rate of house price inflation slowed in April for the first time in almost two years with the residential property price index increasing year-on-year in April by 14.2 per cent nationally, compared to a seven-year high of 15.1 per cent in March.
Kieran McQuinn, the professor of economics at the ESRI, said the effects of the pandemic in terms of personal savings and slower housing supply had helped fuel activity which had led to what he described as an "overvaluation" in terms of house prices. "House prices are above what we would have predicted them to be, that by definition is what we would call a degree of overvaluation," he said.
Although key factors like housing supply, increased income levels, and the strong performance of the country's labour market means house prices will continue to rise in the short to medium-term, the rate of growth is likely to slow when the increase in interest rates, as indicated by the European Central Bank (ECB), is also factored in.
"I think it's fair to say that prices can't keep going up at 15 per cent per annum. So going forward I think what you'll see is a significant fall-off in the rate of house price inflation so that house prices will continue to grow but will grow at a much reduced pace over the next six to nine months," said McQuinn.
The ESRI, however, has cautioned that housing supply will somewhat slow next year due to inflationary pressures, and estimates that 26,000 units will be built in Ireland this year increasing to 27,000 units in 2023, far below the 33,000 units required each year to address the housing crisis.
Meanwhile, the think-tank said that economic growth in Ireland is set to continue this year, largely driven by Ireland's strong export sector with GDP expected to grow by 6.8 per cent. However, households will continue to come under pressure as inflation is set to average 7.1 per cent for the year as a result of the ongoing war in Ukraine which has resulted in continuing price increases and uncertainty in global trade.
Modified domestic demand (MDD), a proxy for the domestic economy which strips out some of the distortive effects of Ireland's large multinational sector on the country's economic growth figures, is set to grow at a slower pace than previously anticipated by the ESRI. It estimates MDD growth of 4.4 per cent this year and 3.7 per cent in 2023, compared to a previous forecast of 5 per cent and 4.5 per cent respectively.
In its latest publication, the ESRI today said unemployment is set to average 5 per cent in 2022 and fall further throughout 2023 to 4 per cent. The think-tank added that it expected unemployment to reach 4.3 per cent by the final quarter of 2022.
Wages are forecast to grow by 3.5 per cent this year, about half the rate of inflation, meaning people will be poorer in real terms as price rises outstrip any increases in household income for many people, but is forecast to grow by 4.5 next year.
It comes as the government contends with the cost of living crisis and public sector pay talks. On Monday, Taoiseach Micheál Martin said the worst of the cost-of-living crisis could yet lie ahead as the impact of energy inflation hits households over the winter.
Martin said the government was determined to respond to the rising cost of living in October's budget but stressed that rolling out new measures each month to respond to the current period of inflation wasn't feasible. Speaking at the National Economic Dialogue (NED) at Dublin Castle, the Taoiseach said "the immediate priority" of this year's budget "was to respond to the situation.
"It's important that we take on board the uncertainty of the situation and that's why dealing with this on a month-to-month basis would be very problematic, if we were to do that, because it's very highly uncertain."
Meanwhile, Tánaiste and Minister for Enterprise, Trade and Employment Leo Varadkar has said the government intends to re-engage with public service unions to make a further offer on stalled pay talks after negotiations at the Workplace Relations Commission (WRC) ended on Friday without agreement. Unions have claimed the government's offer of wage increases for public servants falls far short of inflation.
Commenting on the ongoing talks, the ESRI's McQuinn said it should be government policy to balance economic growth in the face of domestically-generated inflation.
"The objective of government policy at this point in time has got to be to not unduly fuel inflation...the economy is still growing quite strongly, [but] we do acknowledge inflationary pressures, those are both inflationary pressures due to the energy and food issues to do with the Ukrainian situation and there's still supply chain issues coming from the pandemic
"But there is, and we've talked about this, a growing risk of domestically-generated inflation pressures as well because of the tightness of our labour market, because of how strongly we've been growing and we also see there are structural issues in the domestic economy in terms of the housing market, very strong house price growth and strong rents, so there's strong inflationary pressures on the domestic economy.
"From a macro-economic point of view, and from the government's point of view, it's not to add or stimulate those pressures. Clearly we would like to see the wage package that is announced take that policy recommendation into account...with wage growth expected at 3.5 per cent this year, that will still leave people with a reduction in their income if you have inflation growing at 7 per cent.
"It's inevitable there will be strong pressure to increase wages," said McQuinn.