Fianna Fáil in the swing, Fine Gael holds its breath again
The latest Sunday Business Post/Red C poll gives FF its highest result in nearly a year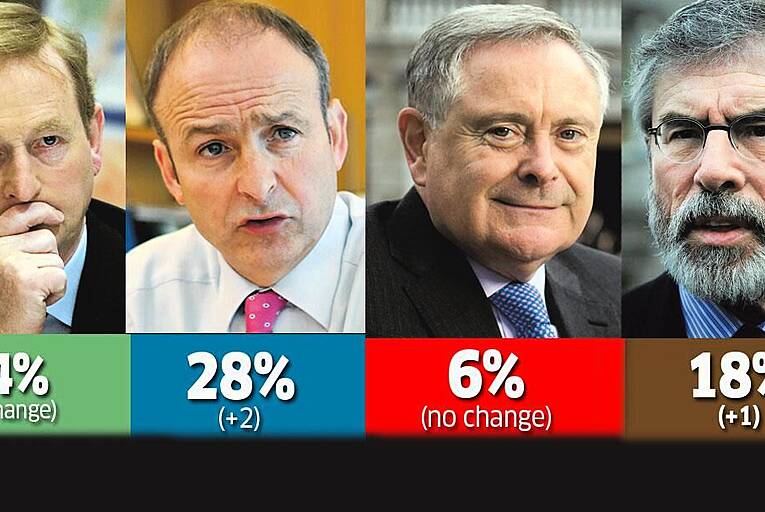 It is a sure sign that a party leader is on the up when he starts appearing on posters for golf classics.
Motorists going around Monaghan these days will see a smiling Micheál Martin on roadside posters. The local Fianna Fáil organisation obviously believe that he is an asset as they tee-up their fundraiser in the golf club in Clones next Saturday.
The latest Sunday Business Post/Red C poll shows that...