Election 2016: Fine Gael rising as Sinn Féin slips
Red C poll reveals FG has reversed its recent slide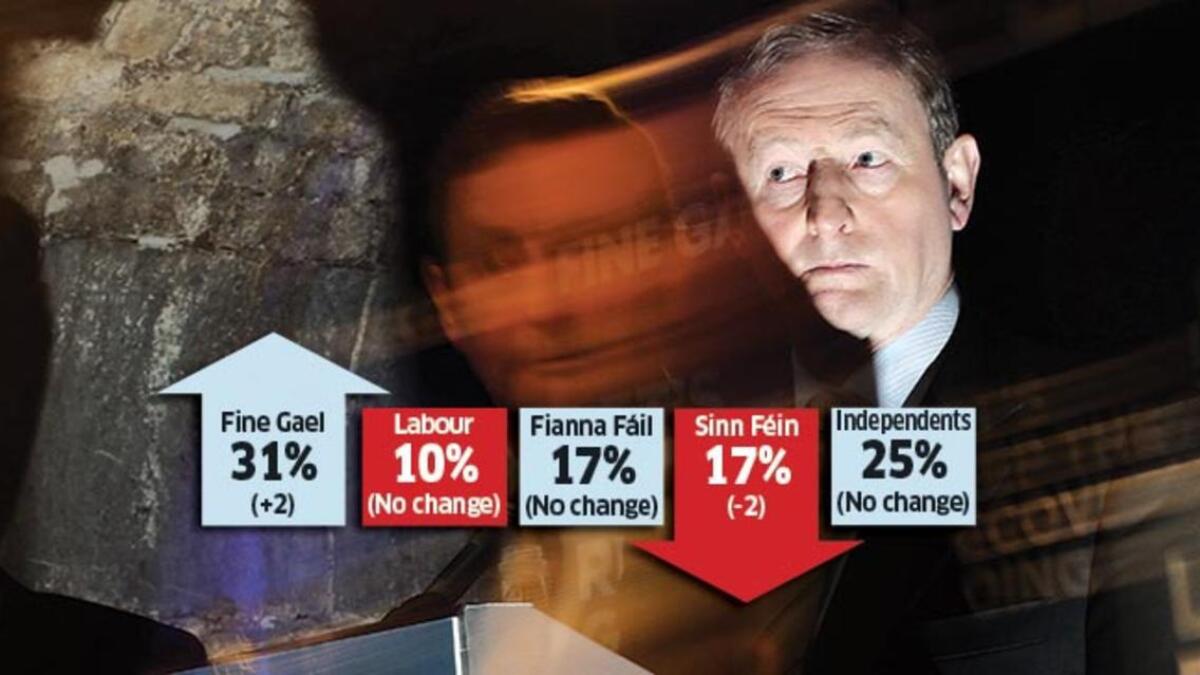 Fine Gael has seen its support rise - despite a shaky start to its general election campaign.
According to the latest Sunday Business Post/Red C tracking poll, the party has reversed its recent slide in the polls and is now up 2 points to 31 per cent.
Taoiseach Enda Kenny has been accused of flip-flopping on how much money would be available for tax cuts and spending increases. But Finance Minister Michael Noonan ...