Sharp and saddening study of the national exodus
The Best Are Leaving. Emigration and Post-War Irish Culture. By Clair Wills. Cambridge University Press, €23. Reviewed by Kevin Power.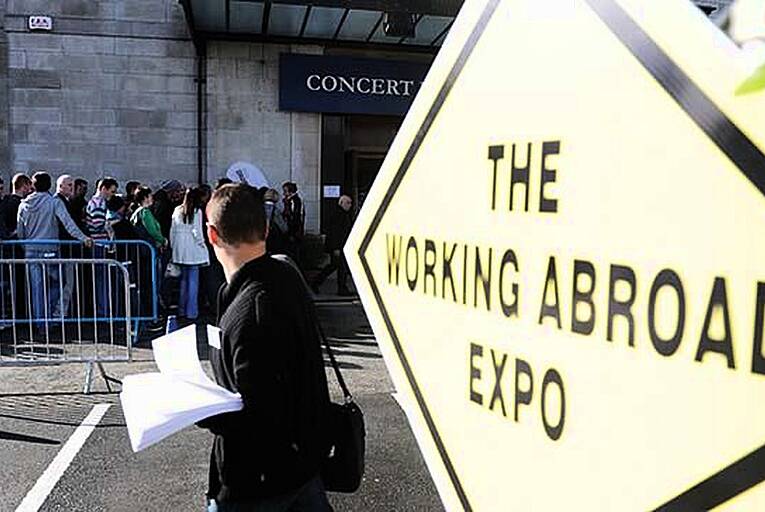 People queue to get into the Working Abroad expo in the RDS in Dublin. Picture: Photocall Ireland
In his 1964 memoir, Self-Portrait, John B Keane recalled leaving Ireland in January 1952: "Dun Laoghaire, for the first time, was a heartbreaking experience – the goodbyes to husbands going back after Christmas, chubby-faced boys and girls leaving home for the first time, bewilderment written all over them, hard-faced old stagers who never let on, but who felt it worst of all because they knew only too well what lay before them."
It's a scene...