Mildewed Moll starts to show her age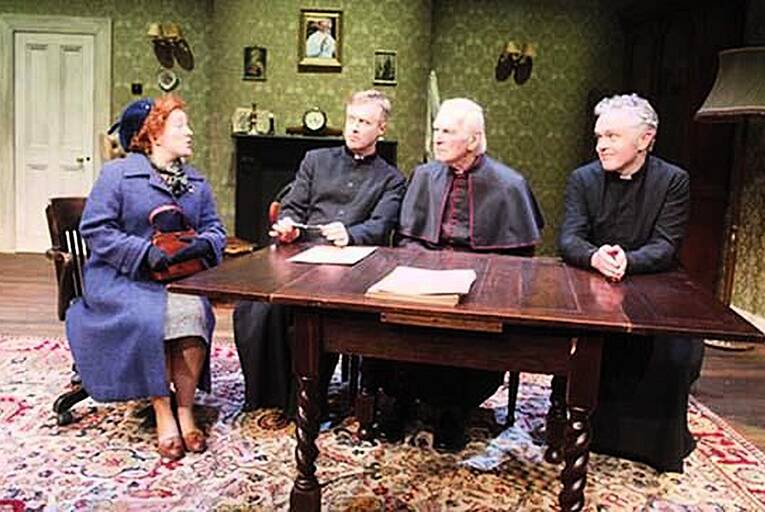 Clare Barrett, Damian Kearney, Des Keogh and Patrick McDonnell in Moll at the Gaiety.
In one respect at least, Moll was a play ahead of its time. More than two decades before Father Ted, John B Keane saw the comic potential in a presbytery with three priests struggling to control their domineering housekeeper. Essentially, however, this jaunty Gaiety show is a period piece – full of gently irreverent humour, but a little too lightweight to really satisfy.
The curtain rises on a chintzy living room in Killarney, where amiable...