Butler's bounty
Executive chef at the Butler's Pantry Niall Hill shares a flavourful main course and a delectable dessert from his spring menu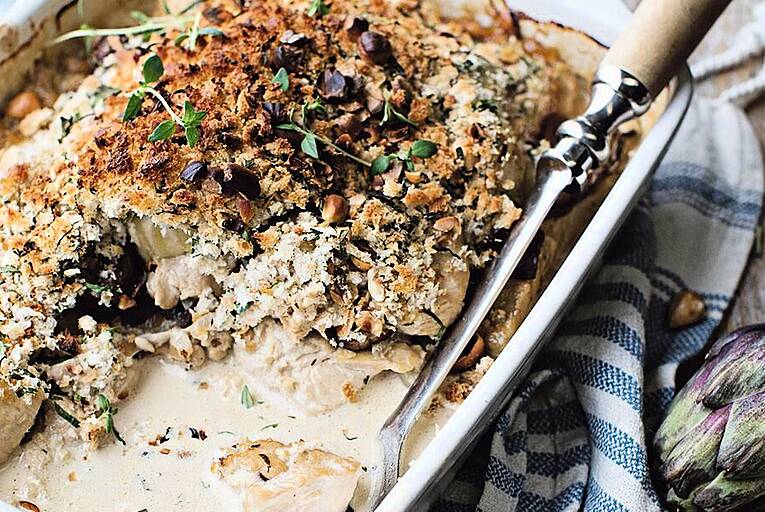 Flower power Niall's recipe makes good use of artichoke, which marries beautifully with the mushroom and tarragon flavour mix. Now is a great time to source these edible flowers, and do opt for fresh (not tinned) where possible.
"If you're not sure about artichokes, try using diced celeriac that has been tossed in some olive oil and roasted in the oven as an alternative. You could also add a teaspoon of mustard and a squeeze of lemon to the sauce to up the depth of the flavour. I like to serve this dish with lyonnaise potatoes and some nice green vegetables."
Ingredients, serves four to six
1.25kg...