Sports stars hit the jackpot
The biggest Irish names are banking over €100,000 per deal in celebrity endorsements as they get more proactive in aligning with brands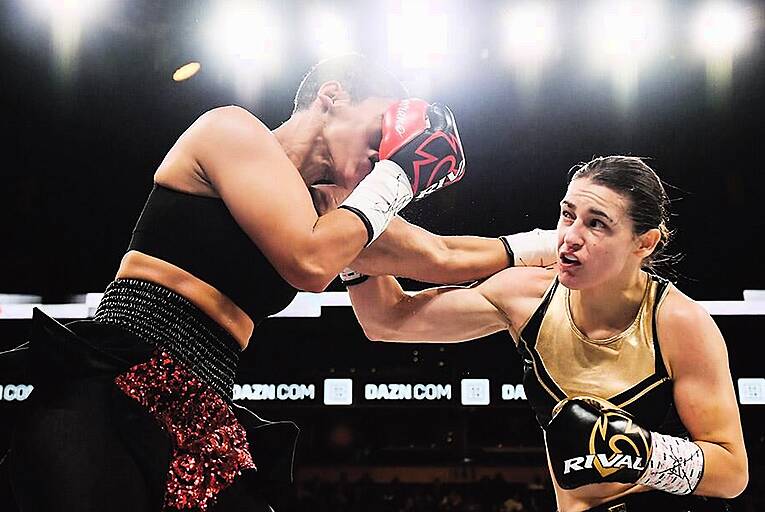 Katie Taylor in action against Cindy Serrano last year Pic: Getty
Major sports personalities are earning over €100,000 per sponsorship deal in Ireland as celebrity endorsements rise further in popularity.
Many sports rights holders have locked down sponsors for a long period of time so brands are looking for different ways to enter the space, according to John Trainor, chief executive and founder of sponsorship consultancy firm Onside.
"There is such an overall demand for opportunities and plays within the sports landscape," he said. "For some,...