Irish telco takes on rivals with €1m data service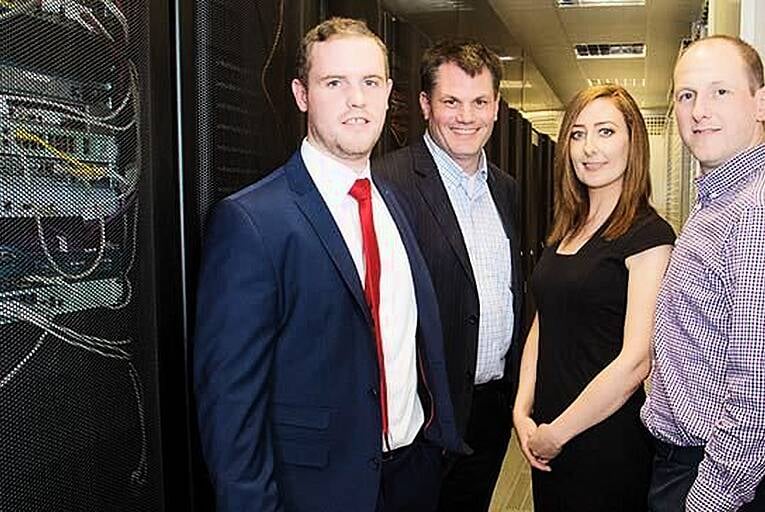 Liam Tully, operations director, Telcom; Darragh Richardson, managing director, Agile Networks; Sarah McCluskey, marketing manager, TelecityGroup; and Leighton Brennan, technical director, Telcom
✽ Dublin-based Telcom is investing €1 million in the launch of a new internet-based data service.
The company has installed a 10-gigabit Core Network, to support business-to-business data services.
Liam Tully, Telcom founder and managing director, said the move would put the Irish-owned company in direct competition with existing internet service providers like Eircom, Vodafone and BT.