Interview: Summertime booze
The marketing director of Bulmers explains why the cider maker is doubling its marketing budget at the onset of summer. Colette Sexton reports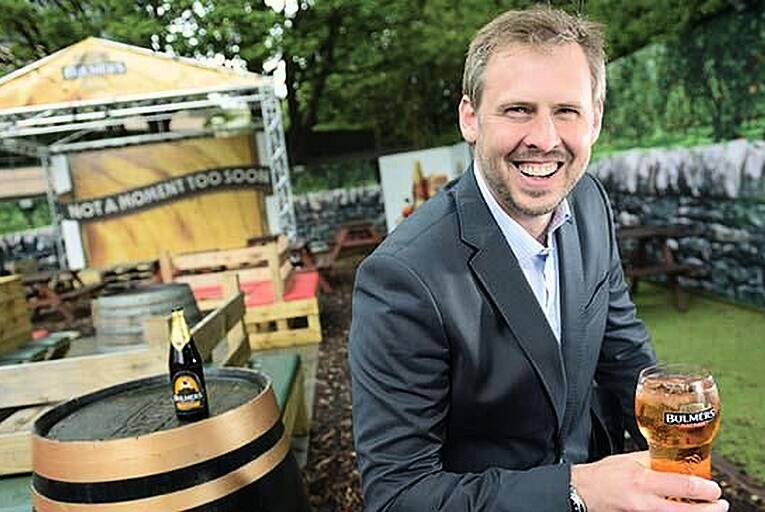 Brian Beattie, marketing director of Bulmers and C&C: 'back on air with a bang'Bryan Meade
Bulmers, Ireland's number one cider seller, has doubled its marketing budget to €7 million for this year as it seeks to hold off increased market competition.
The increasing popularity of craft ciders combined with the launch of Heineken's new cider, Orchard Thieves, means that Bulmers is watching its back and its market position very carefully.
Brian Beattie, marketing director of Bulmers and C&C, said that the cider market had not been...