If Carlsberg did playoffs...
The Irish team need to get under the skin of the Danes from the first whistle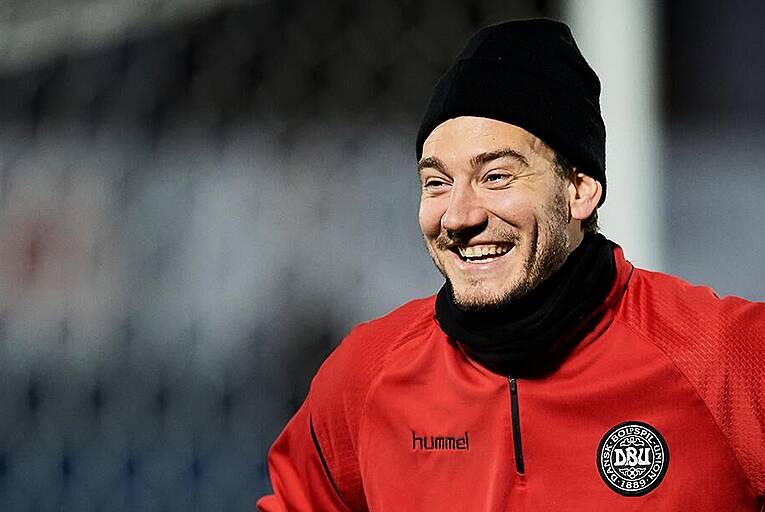 HELSINGOR, DENMARK - NOVEMBER 07: Nicklas Bendtner having fun during the Denmark training session at Helsingor Stadion on November 7 (Photo via Getty Images)
Ever since the draw was made, the common refrain has been that Ireland needs to just get back from Copenhagen with the tie still alive. That's a reasonable response for a fan or a pundit. Denmark are no slouches yet nor are they, bar a couple of exceptions, all that intimidating either.
The Danes were happy to get Ireland in the draw, much like Bosnia and Herzegovina were two years ago, but that...