€2.1m boost will put new raw juice in shops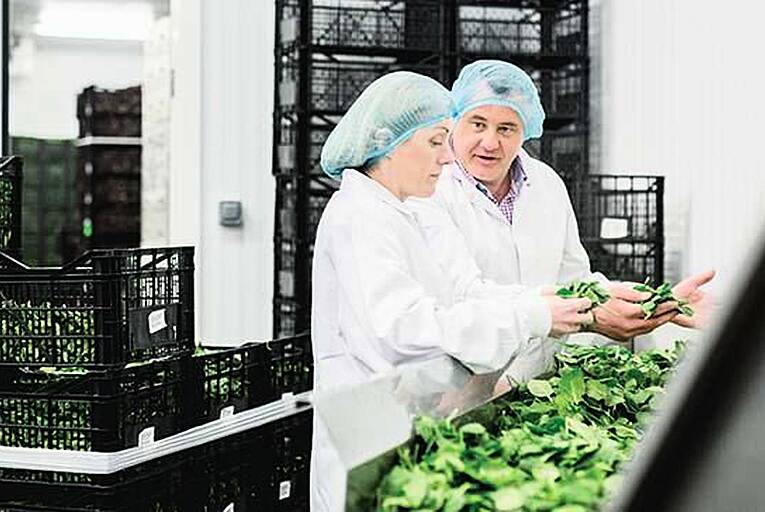 Ailish Byrne, senior agri-food and drink manager with Ulster Bank, works with Stephen McCormack, managing director of McCormack Family Farms. The bank is backing the company as it increases its investment in juicesPhotoshelter
Anew range of raw food juices will hit shop shelves shortly, courtesy of a Meath-based farming enterprise.
McCormack Family Farms in Kiltale is launching the range with investment of €2.1 million, to bolster its existing herb and baby leaf production business.
The company has secured a mixed-finance facility from Ulster Bank, incorporating invoice discounting and loans-to-asset finance.