Could social media save the pub? A lot of likes say 'Yes'
Publicans are using Facebook and Twitter to retain and win business.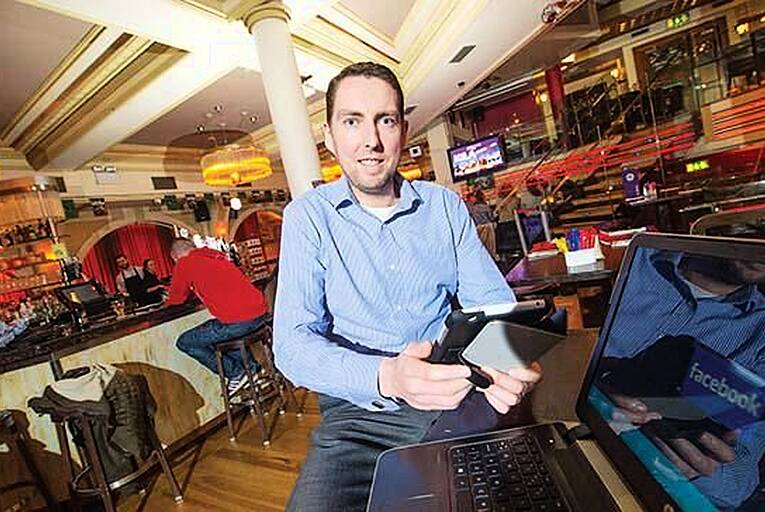 James Conlon, general manager of Judge Roy Bean's in Newbridge, does all the bar's advertising on Facebook. Picture: Barry Cronin
After years of recession and decline, pubs are shaking off the image of peaked caps, turf fires and creamy pints of Guinness and turning to social media to keep their doors open.
The impact of the smoking ban, emigration and recession contributed to the loss of 1,200 licensed premises between 2005 and 2013. From 2009 to 2013 there were 6,000 job losses in the pub industry.
But many pubs are now fighting back, promoting cocktails, chicken wings and craft beers directly...