Anti-fake news platform closes €1.65 million funding round
Journalists Mark Little and Áine Kerr are developing Kinzen to help tech giants like Google and Facebook detect disinformation online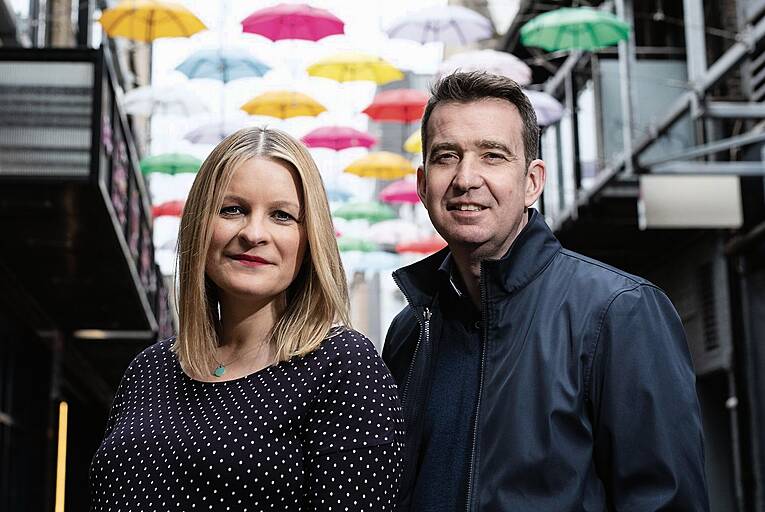 Mark Little and Áine Kerr, founders of Kinzen, the fake news-detecting platform Picture: Fergal Phillips
Kinzen, the fake news-detecting platform built by Mark Little and Áine Kerr, is closing out a €1.65 million fundraising effort that would value that company at more than €15 million.
Recent company documents show Kinzen recently raised €500,000 from Business Venture Partners, an Irish investment firm that specialises in EIIS investments, under which investors can get relief against income tax on investments up to €150,000.
Earlier this year, the company raised nearly €725,000 in...