Vases, jade and birdcage clock lead Far Eastern collection sale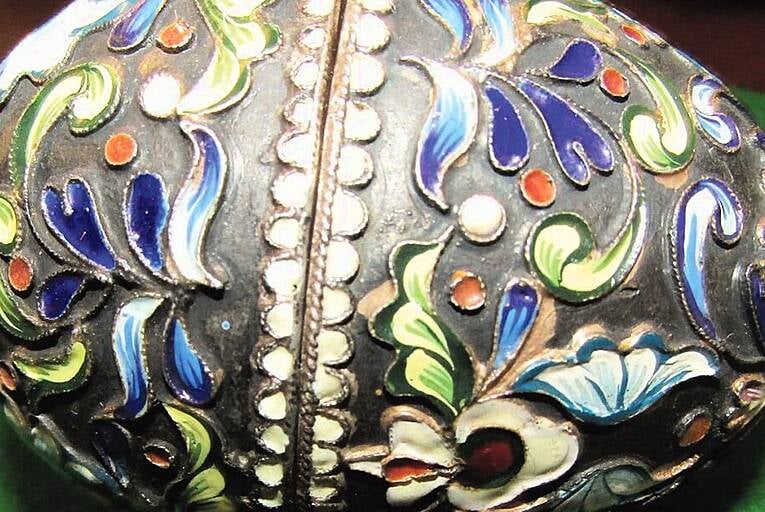 A Russian, three-inch-high, silver and enamel egg (€70-€120)
At Matthews' two-day sale, the bulk of the 1,000+ lots is a collection of Far Eastern artefacts amassed by an American collector Stateside during the 1960s, 1970s and 1980s.
These include porcelain vases and bowls, earthenware teapots, brush pots, books of water colours, scrolls, bronze sensors, temple jars, chargers, carved jade figures and boxes, ivory curios, seated Buddhas, and two lots of handsome blue-and-white porcelain barrel seats, estimates €40–€1,200.
Furniture highlights include two...