Theatre: Inventive work set for classic status
Improbable Frequency by Arthur Riordan and Bell Helicopter. Rating: 4/5. Reviewed by Andrew Lynch.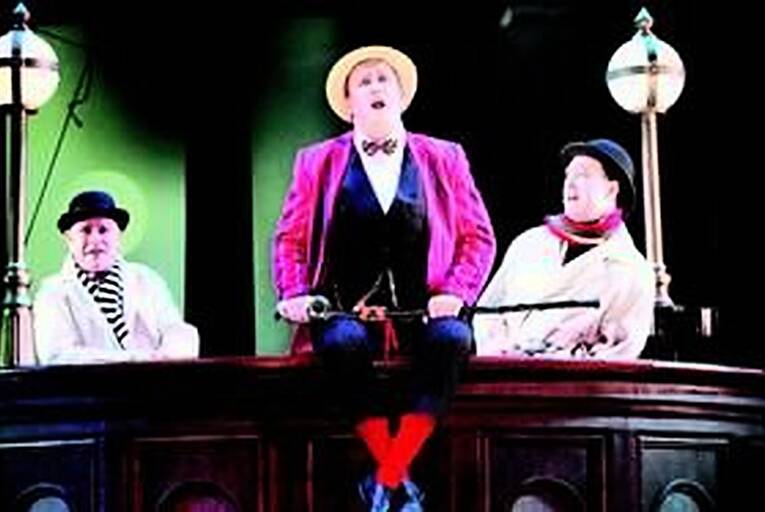 Rory Nolan (centre) as John Betjeman in Improbable Frequency. Photo: Anthony Woods
**Rating:** 4/5
.....
Improbable Frequency was first staged at the Dublin Theatre Festival in 2004, which means it might be a bit early to call Arthur Riordan's musical comedy a full-blown modern classic.