The ghosts of Ireland's past
The coming ten years of centenary celebrations will give Irish people an opportunity to reflect on how their nation was created, writes Diarmaid Ferriter.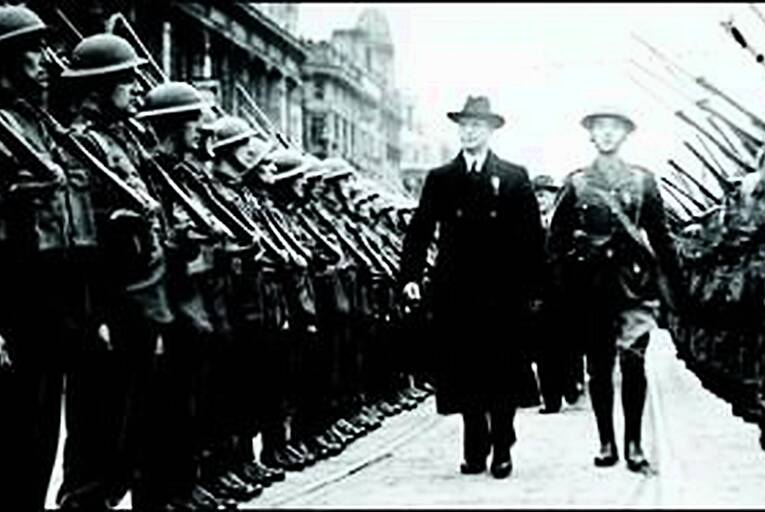 Taoiseach Eamon de Valera inspects the troops outside the GPO on the 25th anniversary of the 1916 Easter Rising. Photo: Getty
Shortly before Christmas, Taoiseach Enda Kenny paid a visit to the Cathal Brugha Military Barracks in Rathmines in Dublin. He was shown around a new museum and invited to sit in the chair at the desk used by Michael Collins when he was commander-in-chief of the National Army prior to his death during the Civil War.
A few weeks earlier, Kenny had marked the 90th anniversary of the Anglo-Irish Treaty of December 1921 by launching...