The decline and fall of bricks and mortar
House prices will continue to fall in the new year, according to some market-watchers, and it will be 2014 before the elusive 'bottom of the market' is reached, writes Michelle Devane.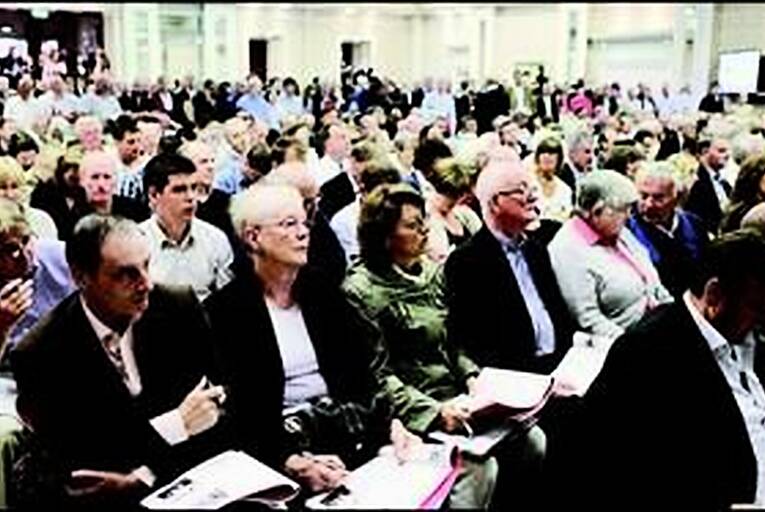 Bidders at the Alsopp/Space property auction at the Shelbourne Hotel in Dublin. Photo: PA
What's ahead for the residential property market this year? It's the million-dollar question. Thousands of homeowners and potential purchasers are eager for the market to improve. But is it poised for recovery or about to get much worse?
For a fifth consecutive year, we're starting the new year with falling property prices. A lack of disposable income, oversupply and a lack of credit continues to affect the market negatively and hinder any recovery. The latest...