Summer break, same old problems
The government is committed to meeting the troika's targets, regardless of the public reaction, writes Pat Leahy, Political Editor.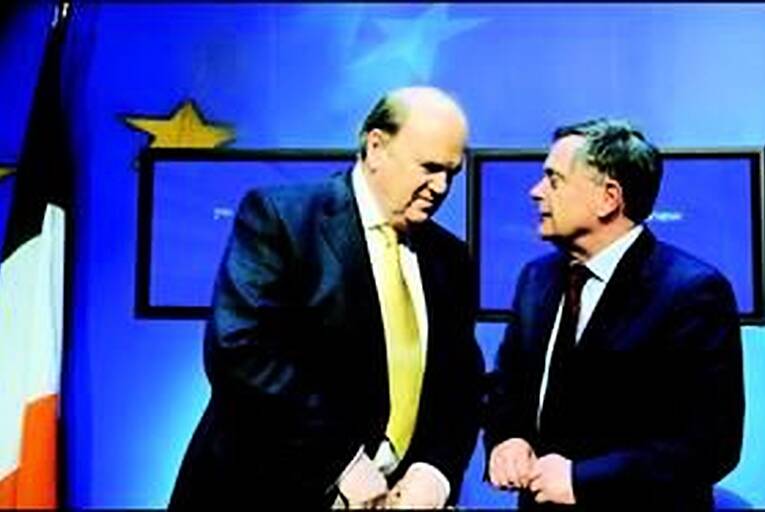 Michael Noonan and Brendan Howlin balanced their satisfaction at the troika's approval with caution about difficult budget decisions to come. Photo: Tony O'Shea
The Dáil's scheduled adjournment for the summer break this week will be accompanied by two events which indicate the scale of the tasks - political and economic - facing the government in the second half of the year.
This weekend, officials are putting the finishing touches to a package of stimulus measures that ministers hope will not just give a boost to job creation, but demonstrate to voters that they are trying to...