Review September 2011: Vayu wins €2.5m in airports gas deal
Irish energy company Vayu signed an exclusive agreement to supply gas to the Dublin Airport Authority (DAA). Estimated to be worth about €2.5 million, the 12-month contract was for DAA-managed airport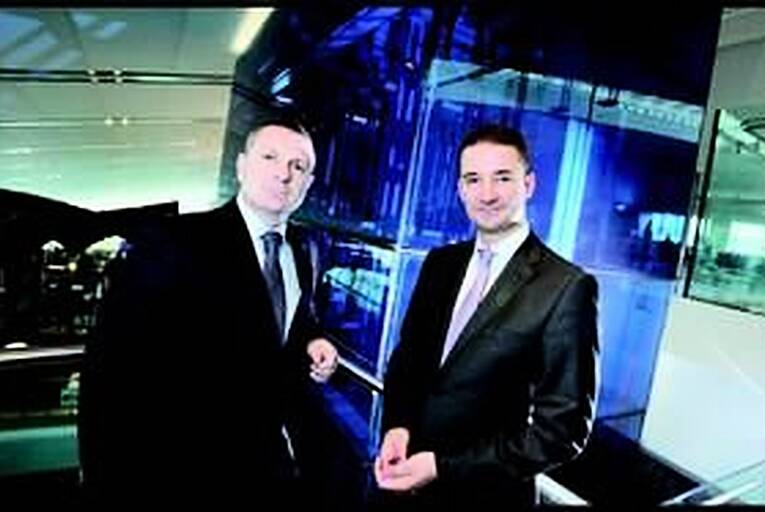 Karl Phelan, sales manager of Vayu, and Peter White, head of purchasing, Dublin Airport Authority.
Irish energy company **Vayu** signed an exclusive agreement to supply gas to the Dublin Airport Authority (DAA). Estimated to be worth about €2.5 million, the 12-month contract was for DAA-managed airports in Cork, Shannon and Dublin.
Established in 2003, Vayu supplies large industrial users with electricity and gas and gives customers access to international commodity markets, providing them with the information they need to make their own buying decisions.
Dublin start-up **Ikon Semiconductor** closed a €800,000...