Review July 2011: €5.7m funds for research into premature babies
Irish-owned BrePco Biopharma announced that, in conjunction with a consortium of university research centres led by Cork University Maternity Hospital, it had secured €5.7 million in funding to resear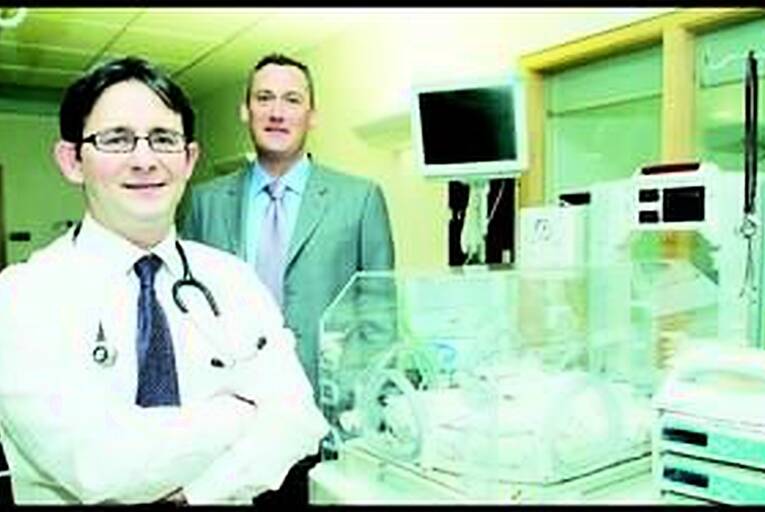 Dr Eugene Dempsey, consultant neonatalologist in Cork University Maternity Hospital and chief investigator for the hypotension trial, with Seamus O'Loan, chief executive of BrePco Biopharma.
Irish-owned **BrePco Biopharma** announced that, in conjunction with a consortium of university research centres led by Cork University Maternity Hospital, it had secured €5.7 million in funding to research the treatment of critically ill premature newborn babies suffering from hypotension.
It said the collaboration would bring together experts from 13 centres in Ireland, Europe and Canada, to develop a standard of care and uniquely tailored products for treating low blood pressure in such patients. The...