'Red book' of hunger strike go-between casts new light
Notes made by Brendan Duddy on secret meetings between the British and the IRA from 1973 on reveal the growing pressure on the former to make progress, writes Niall Ó Dochartaigh.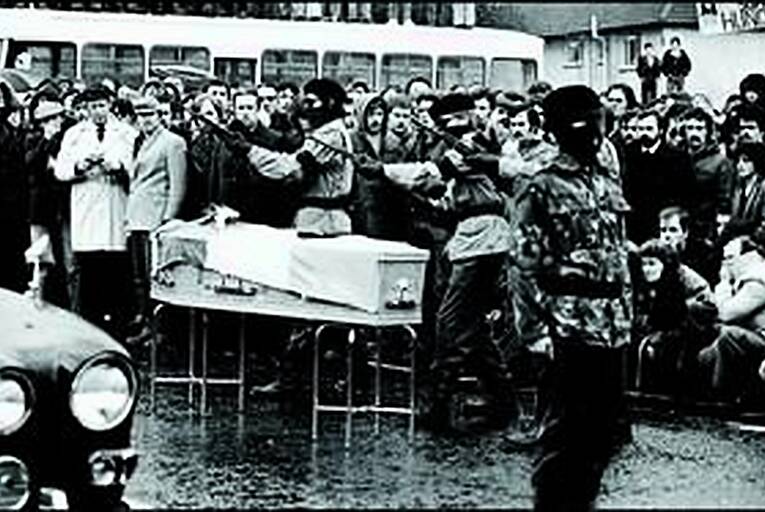 A volley is fired over the coffin of Bobby Sands by masked IRA men as his funeral cortege leaves his West Belfast home in May 1981. Photo: Pacemaker
Alongside the release last week of British official papers on the 1981 hunger strike, we have access this year, for the first time, to the papers of intermediary Brendan Duddy and, in particular, to the 'red book' in which he recorded the progress of intense negotiations in July 1981.
Duddy, a Derry businessman with strong personal connections across the political spectrum, acted as an intermediary in secret contacts between the British government and the Provisional Republican leadership...