Profit and the art of good staff maintenance
Making your staff feel that they have a stake in the destiny of their company is an effective tool in hanging on to the best employees and boosting the bottom line, writes Gareth Naughton.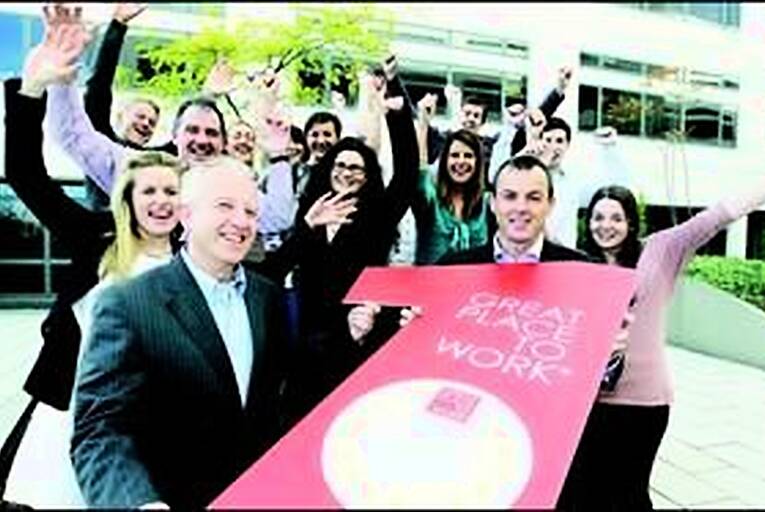 John Ryan, chief executive of Great Place To Work Ireland, with Paul Relis, managing director, Microsoft Ireland, and Microsoft Ireland staff.
When Google confirmed plans to build a swimming pool for its staff last November, workers around the country looked on in envy.
The tech firm has a reputation for treating staff well with free food and entertainment at its Irish headquarters in Dublin's Docklands.
But while few employers in the current economy have money to spend on expensive perks, many are using simpler techniques to keep their staff happy.