Power struggle at heart of new EU treaty
EU and national officials are working frantically to produce an agreed draft treaty in time for the next European summit at the end of the month, writes Pat Leahy.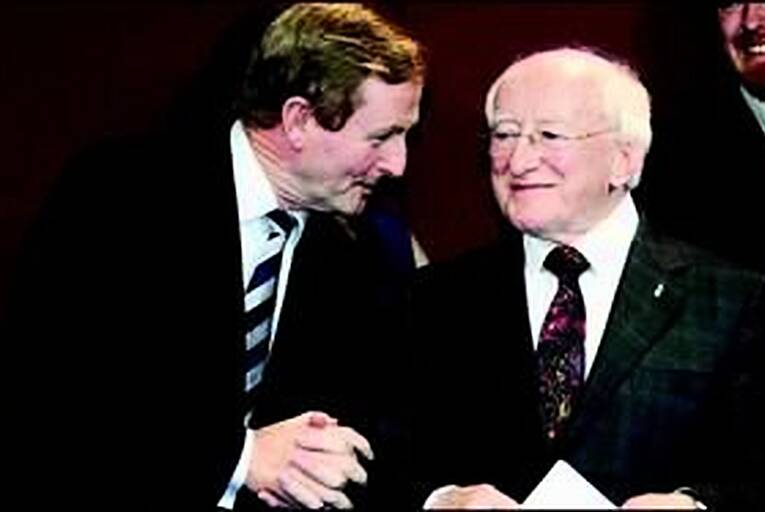 Taoiseach Enda Kenny and President Michael D Higgins: the latter may refer the new EU treaty legislation to the Supreme Court. Photo: Collins
Irish officials are engaged in intensive behind-the-scenes negotiations with their European counterparts as they struggle to agree a text for the new treaty, which may be put to a referendum here later in the year.
EU leaders will meet at the end of this month where they will be pressed to agree a final draft of the new treaty agreed between 26 of the 27 member states and due for final signing at a March 1 summit.
EU...