New year puts new pressures on eurozone
While Europe's leaders are good at making themselves look busy, the eurozone crisis still rattles on, writes Cliff Taylor.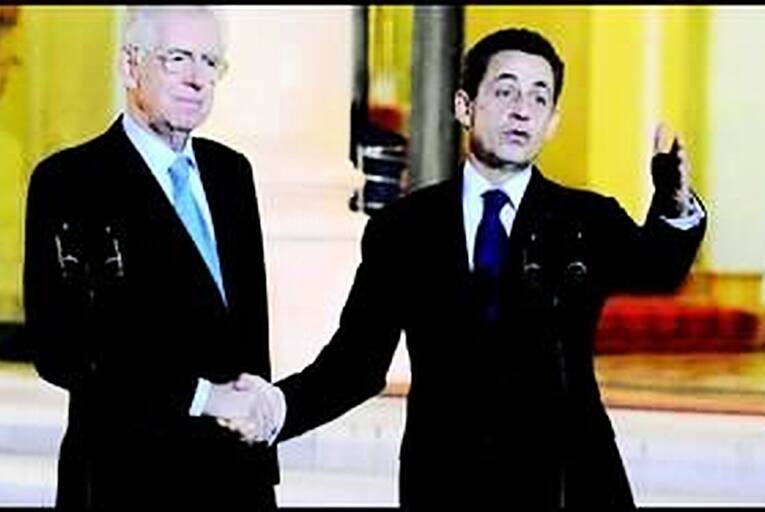 Mario Monti, Italian prime minister, with Nicolas Sarkozy, French president. Photo: Getty
Another year and another 'Merkozy' meeting, with an EU summit to follow later in the month, ostensibly to tie up what was agreed in outline at the last 'crunch' summit in December.
Yet, as Europe's leaders fiddle with the text of a pact to control future budgets, signs of severe strain continue in the eurozone system.
The interbank lending market is not operating properly, sovereign bond yields remain unsustainably high for the likes of Italy,...