Letters to the Editor
Letters to the Editor, January 1, 2012.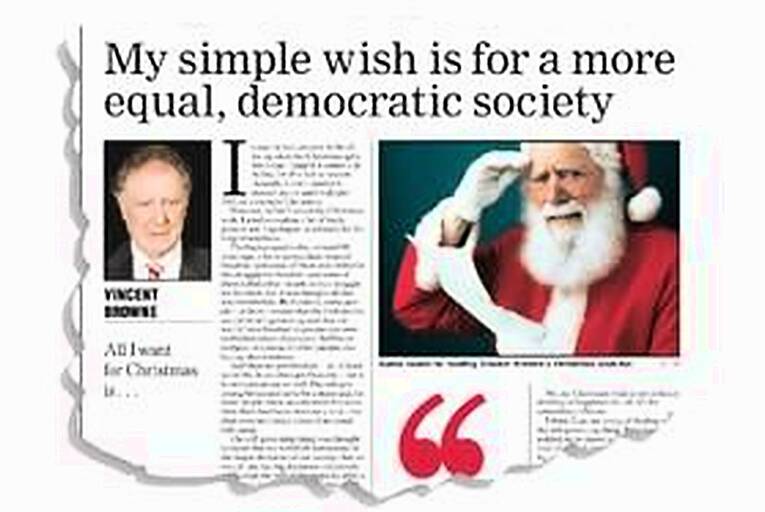 Vincent Browne's column from December 25, 2011.
Surely there is something ironic about a man (Vincent Browne, *25/12/2011*) who presents four current affairs programmes a week, has a column in two national newspapers and formerly controlled several magazines and newspapers, seeking term limits for elected representatives.
He would be better off having programme limits for the tiny band of commentators who, he seems to believe, represent either official Ireland or its alternative. While I know most of the people who populate his programmes,...