Letters to the Editor
Letters to the Editor, February 10, 2012.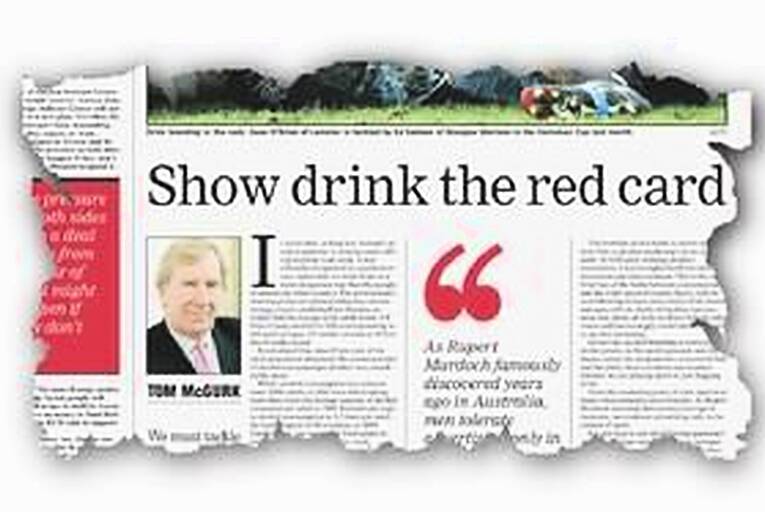 Tom McGurk's article from February 12, 2012.
McGurk and Fr Mathew
There is a serious flaw in the argument put forward by Tom McGurk against the sponsorship of sport and the marketing activities of alcoholic drinks companies (*12/2/2012*).
He offers the example of actions taken against the marketing and sponsorship of sport by tobacco companies in the past, as well as the workplace smoking ban, as the way forward in trying to wean people off the demon drink. The big problem for those...