How to levy a property tax
Unlike the €100 charge, the government actually has a great opportunity to introduce a fair property tax that will help to fund local services, writes Seán Murphy.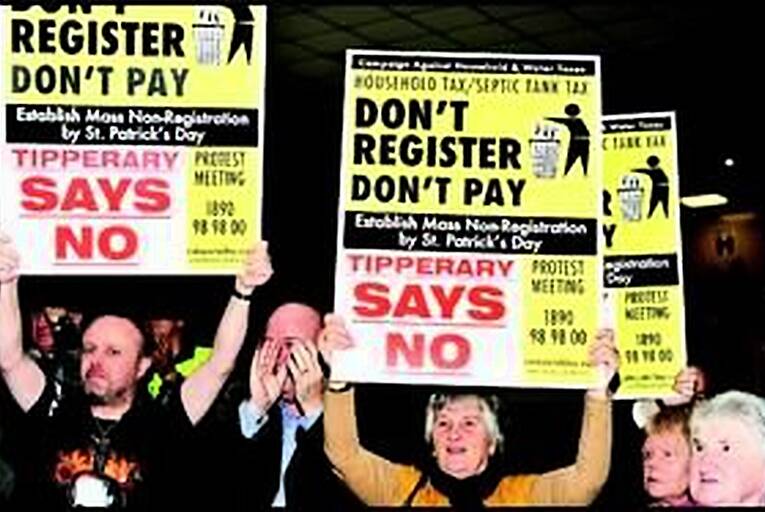 The Campaign Against the Household and Water Taxes in the National Stadium, Dublin. Photo: PA
With the deadline for the household charge having passed, there has been much debate about whether the charge is fair. Simply put: it's not. Minister for the Environment Phil Hogan himself has admitted that the household charge as a flat rate charge is unfair. However, this charge is simply an interim measure until a fair and equitable property tax system can be implemented.
This is the first step on the road to the establishment of...