Hope hangs in the balance for Obama
If Barack Obama's healthcare law is voted down by the Supreme Court, it will be a huge blow for his presidency and his re-election hopes, writes Niall Stanage in Washington DC.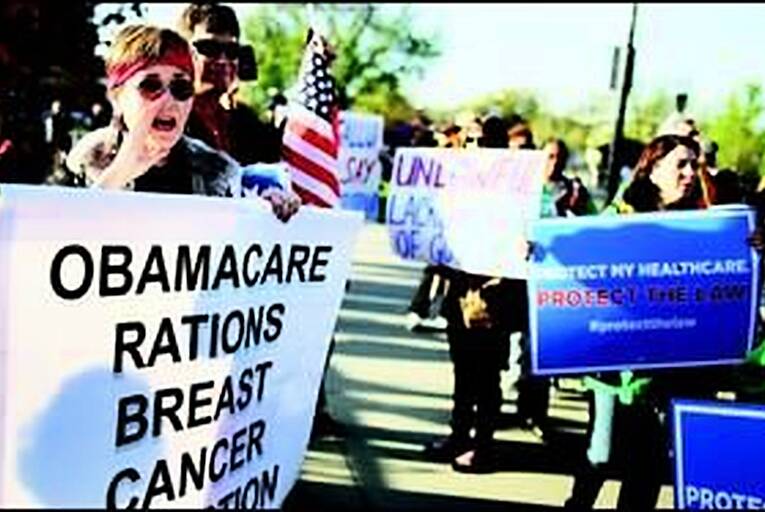 Protesters demonstrate against President Barack Obama's healthcare plan at the US Supreme Court building in Washington. Photo: Getty
Barack Obama and his supporters are this weekend confronting a possibility they once felt was unthinkable: that the US Supreme Court might strike down the president's two-year-old healthcare reform law. Such a decision would delete the signature domestic achievement of Obama's first term from the books and have deep, yet unpredictable political consequences.
Many liberals felt confident in advance of last week's arguments before the nine judges of the nation's highest court. Their reasons were...