Get up the Yard
Forget muddy fields, this is the Merchants Yard boot sale in Dublin, with everything from cheerful bric-a-brac to the latest electronics on offer for bargain prices, writes Ros Drinkwater.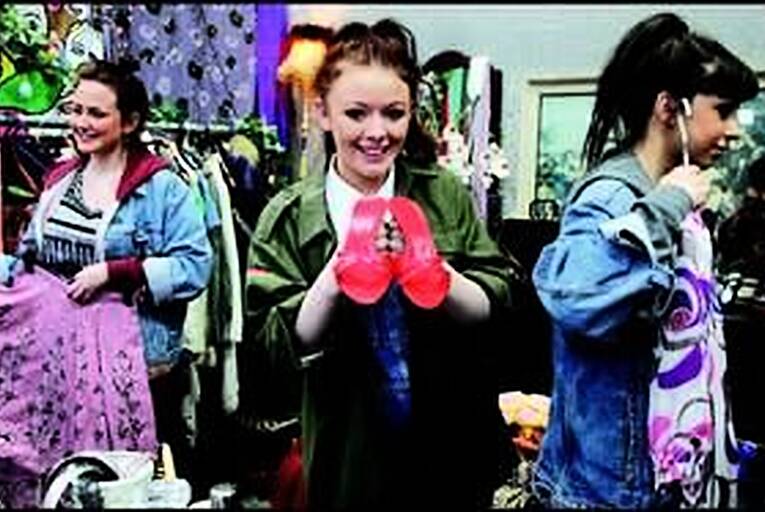 Three schoolgirls enjoying the fashion offerings. Photo: Ros Drinkwater
There was a time when a car boot sale meant getting up at the crack of dawn to join a mile-long queue of cars waiting for the gate of a muddy field to open.
At Dublin's Merchants Yard, however, they have upped the ante - the sale opens for business at a civilised 10am, and while you can brave the weather and sell out of your boot in the car park for €25, there are...